Whether it is just going to the ski slopes, going to buy groceries, or making a day trip to Matsumoto Castle or the Snow Monkeys, having your own car opens up a lot of great possibilities.
Hakuba is a valley, which offer 10 different resorts within just a few minutes of each other.
If you're here for more than a couple days, you'll definitely visit other resorts. If you're hear for a week or more, it's likely you'll want to take a day trip somewhere.
Having a car in Hakuba makes life easy and gives you the freedom to go wherever you want, whenever you want.
---
Professional Service
From roadside assistance to customer service, our bilingual staff will be here for you when you need support.
---
Convenient Location
We are located in Echoland, the heart of the Hakuba Valley.
We pick up / drop off your car at your accommodation.
---
Car Types
We've chosen our vehicles specifically for snow areas.
They have high ground clearance, snow tires and ski racks.
---
10 Person Van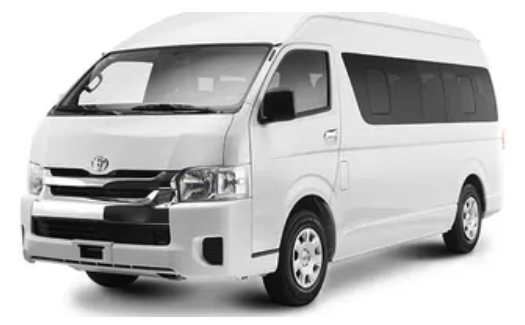 Toyota Hi-Ace or similar
NUMBER OF SEATS : 10
TRANSMISSION: Automatic
The Toyota Hi-Ace is a 10 seater, 4WD van perfect for families or large groups.
The seats are built for comfort and rear seats fold flat if you are need of extra luggage space.
Comes equipped with ABS brakes, twin airbags and snow tires.
---
8 Person Minivan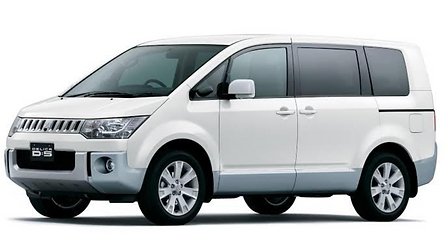 Mitsubishi Delica or similar
NUMBER OF SEATS : 8
TRANSMISSION: Automatic
If you are looking for a reliable minivan to get you through the snow safely, look no further than the Delica.
It has the highest snow clearance of any mini van and comes with 4WD and snow tires.
---
2022 / 23 Prices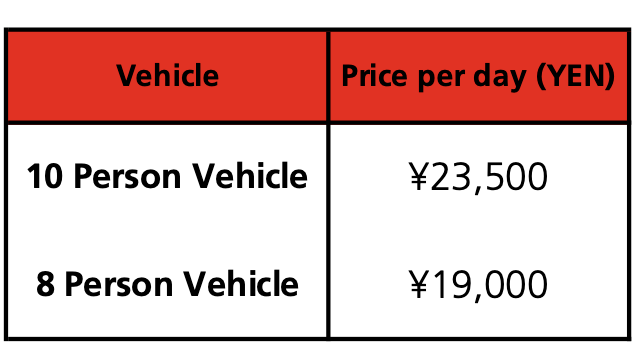 Prices are per day (24 hours period) and include taxes
All drivers of the 10 person vehicle need to have a Category D stamp on their International Driving License.
---
Insurance
All of our cars are insured. If you would like extensive insurance coverage, please go through your choice of travel insurance company.
Some travel insurance plans include coverage for rental cars or offer it as an optional add-on to cover car rental when you travel.
---
Driving in Japan
Please be aware that it is not possible to drive in Japan with just your driving license issued in your home country. To drive a vehicle legally in Japan, you need an International Driver Permit or a Japanese Driver License.
---
If you are ready to make a booking request please fill out the booking request form below:

Booking Request Form
If you would like to book multiple vehicles, please indicate this in the further information section OR fill out one form for each vehicle.