Nozawa's most famous festival, held for one night only on January 15th every year, is a must-see cultural experience.
Here fire erupts in a designated area of the village where thousands gather to celebrate and pray for the well being and good fortune of the village, and to ensure a plentiful harvest for the coming year.
The Dosojin festival is one of Japan's three most celebrated fire festivals, where torch bearing villagers battle against young men barricaded in a pre-built wooden fort with an aim to burn it down.
This festival begins in the early evening and rages through most of the night with fire, Japanese sake and good cheer being the main focus of the evening.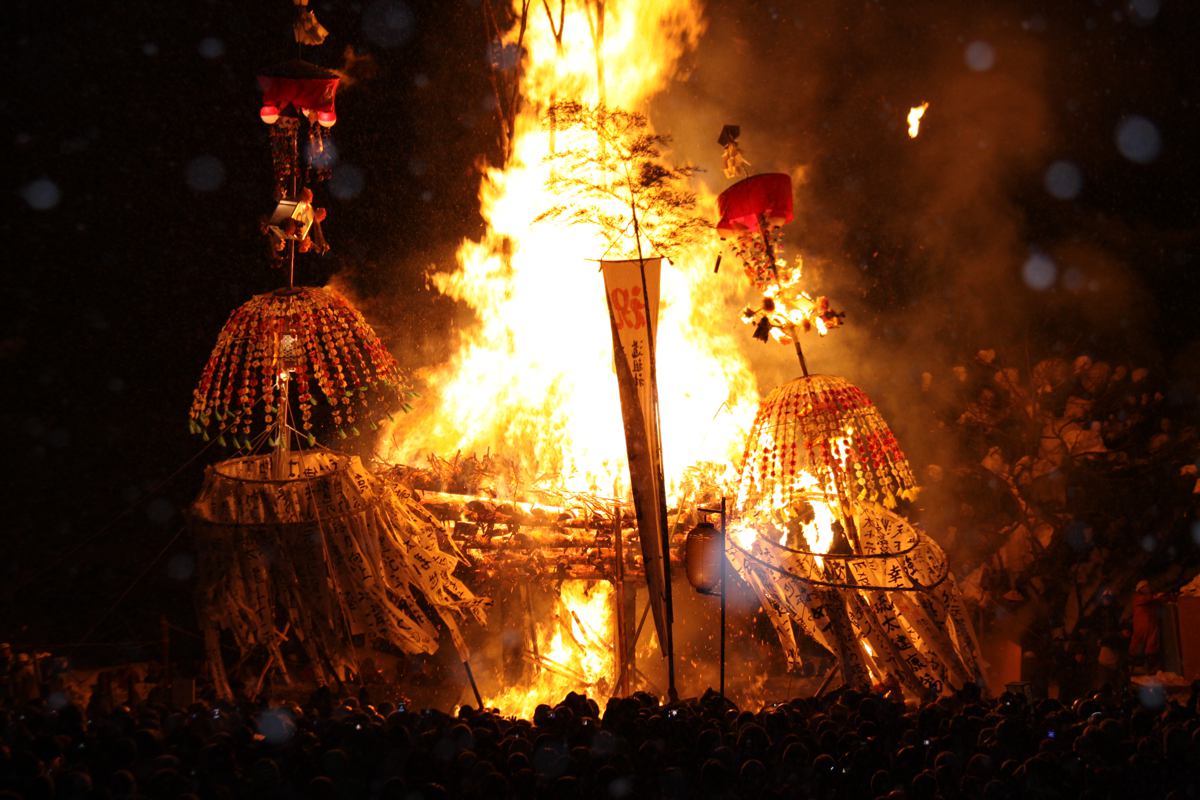 ---
Operation Date & Times
15th January
Departing Hakuba: 3pm
Arriving back in Hakuba: approx. 1am
---
Pick up Locations
Wadano – at Rhythm Rentals – 3:00pm

Happo – at Happo Bus Terminal - 3:00pm

Echoland – at Hakuba Base Camp - 3:10pm

Goryu – at Goryu Bus Stop - 3:15pm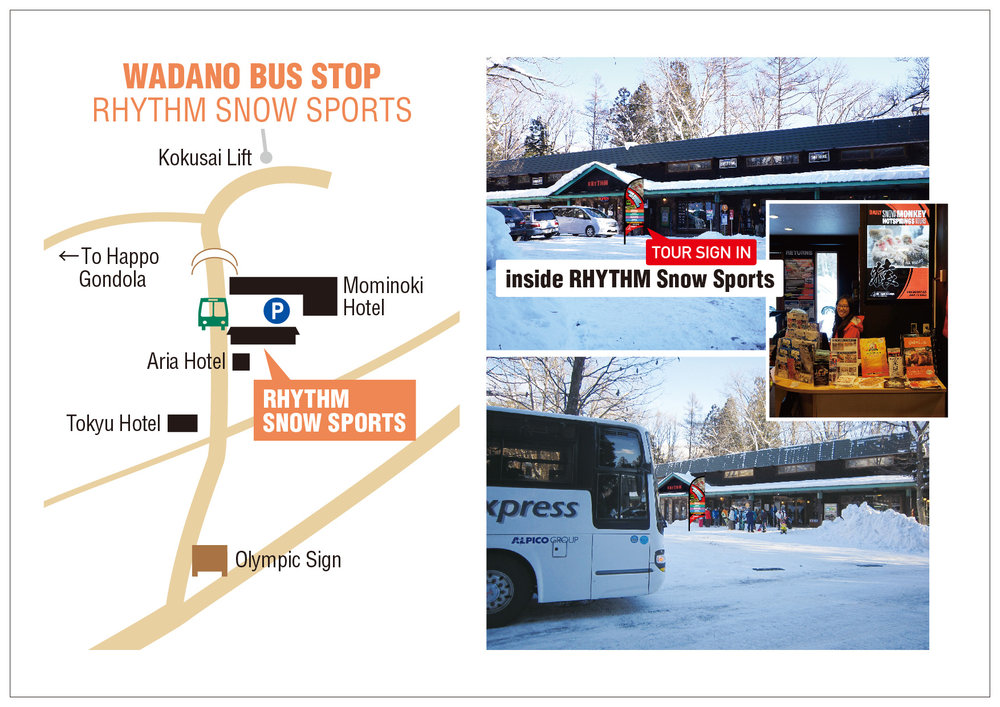 Customers are requested to be at their selected bus departure location no later than 20min prior to the bus departure. (Goryu bus stop please arrive 10min before bus departure)
---
Tour Schedule
15:00 - Departs from Rhythm Rentals Wadano, Happo Bus Terminal and Hakuba Base Camp Echoland

15:15 - Depart Goryu Bus Stop (on route 148 opposite Kamishiro Station)

16:10~16:30 -Toilet Stop 18:00 - Arrive Nozawa Onsen

18:00~18:30 - Walk through village with guides, sample local delicacies and see the sights of Nozawa

18:30~19:30 - Dinner

20:00 - Fire Festival - Refer to information pack for schedule of events

22:30~23:00- Board bus

23:00 - Bus departs from Nozawa Onsen. Please see bus parking map provided on the day of the tour

00:30~01:00 - Arrive Hakuba
---
2019 / 20 Prices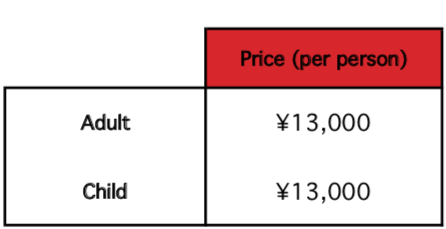 *Inclusive of: Transportation, English-speaking guide, tasting Oyaki steamed buns, Traditional Japanese set menu dinner and insurance.
---
Dinner
An authentic Japanese style dinner* consisting of various traditional dishes that use fresh seasonal and local produce to create beautifully presented cuisine. Drinks and beverages are also available and customers will need to pay for these at the restaurant.
*Food allergy/dietary restriction request are not accepted for this tour/dinner. ===
---
Cancellation Policy
If notice of cancellation is received 5 days (before 3:00 p.m.) or more prior to the tour date: No charge

If notice of cancellation is received 0-4 days prior to the tour (3:00 p.m. onwards) or no show: 100%
We and our supplier reserve the right to change or cancel the tour; in case the minimum numbers of 17 participants to run the tour has not been reached by 5 pm one day before the tour date, the tour will be cancelled and customers receive a full refund.
---
If you are ready to make a booking request, please fill out the booking request form below:

Booking Request Form
By filling out this form you confirm your agreement to the booking terms and conditions above.