Celebrating a century since opening the Nozawa Onsen Ski Resort, the Nozawa Snowsports School proudly continues to spread the joy of skiing and snowboarding to those new to the sport, as well as helping old hands develop their techniques. For international
For international guests we have a team of professional international instructors from around the world. No matter how young or old, new or experienced, we offer a variety of packages to suit your needs.
We offer several different options for private lessons with our instructors from all around the world.
Nozawa Snowsports School is located at the top of the moving walkway, at base of the Hikage Gondola and Pair lift.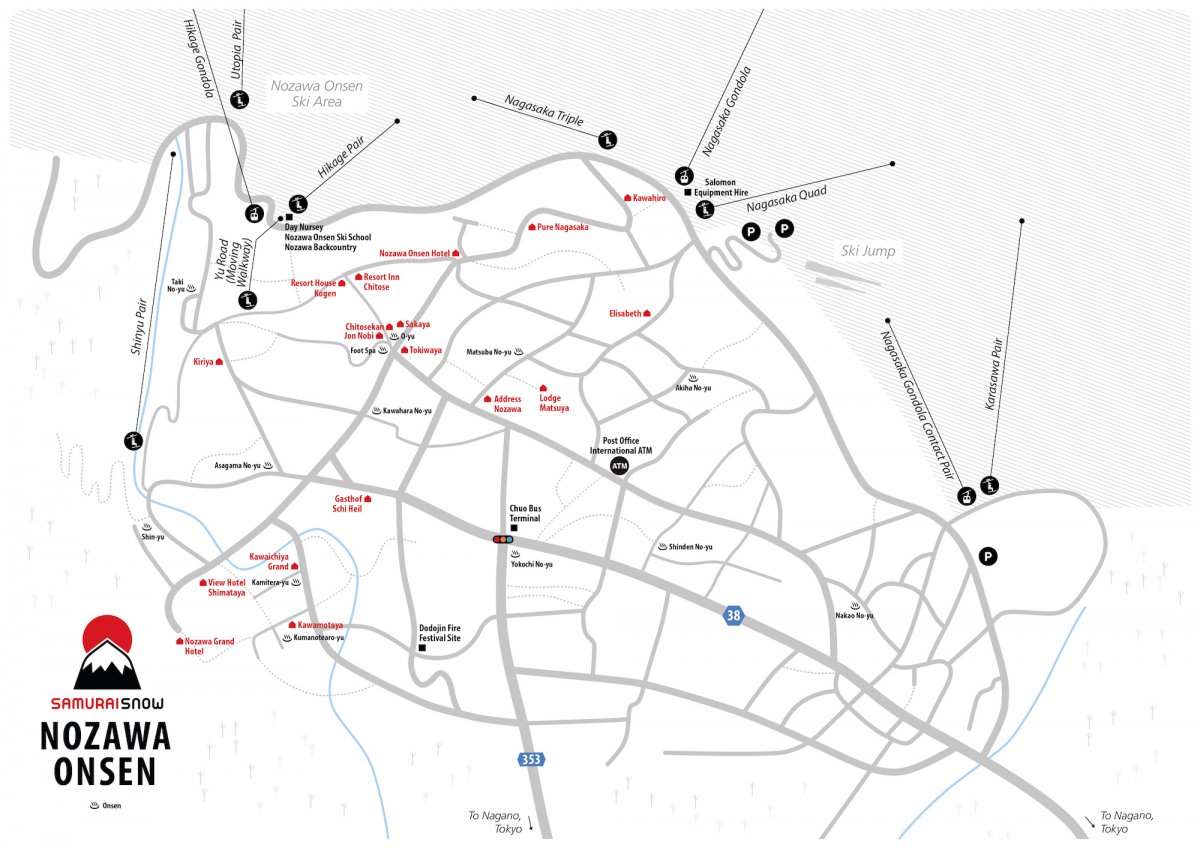 ---
Half Day
Half Day Private lessons usually start at 10:00 or 13:30 though other times may be available on request. The half day lesson is for two hours and additional hours can usually be arranged.
Full Day
Full Day Private lessons usually start at 10:00 though other times may be available on request. The full day lesson is for four hours; usually two hours in the morning, a break for lunch and then two hours in the afternoon.
1 Hour
For those keen to hit the slopes in the morning we have the Early Bird Private from 0850. It is an hour of high quality instruction with a maximum of two guests with one instructor and will focus you for a great day of riding.
A similar one hour private is also offered at Lunch Time from 1220 if you are looking to brush up on your technique.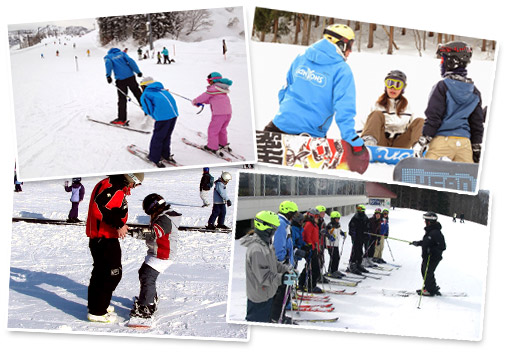 ---
2016 / 17 Prices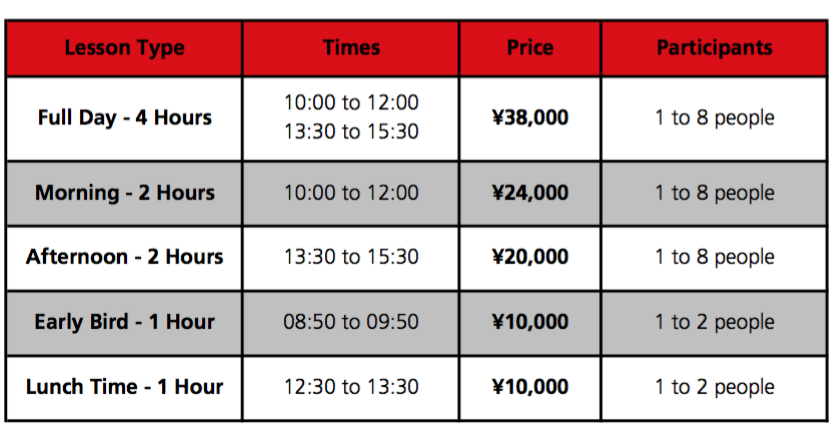 Available from Nov 29th - April 17th
Private lessons are priced as per instructor dispatched (not per participant)
Maximum of 8 participants
---
If you are ready to make a booking request, please fill out the booking request form below:
Booking Request Form
Please fill out information for all participants taking lessons.
By filling out this form you confirm your agreement to the Samurai Snow terms and conditions.