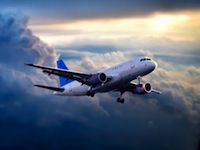 At the present time we do not offer a flight booking service but we are more than happy to offer our advice and assistance.
The emergence of a number of flight comparison search websites, such as Skyscanner, in recent times has made flight booking more convenient and transparent than it has ever been.
What is the nearest Airport?
For Hakuba, Nozawa and Myoko, the nearest airport is Tokyo Narita or Tokyo Haneda. Kansai International is another option if you would like to see Kyoto and / or Osaka.
For Niseko, Rusutsu, Kiroro & Furano the nearest airport is Sapporo New Chitose.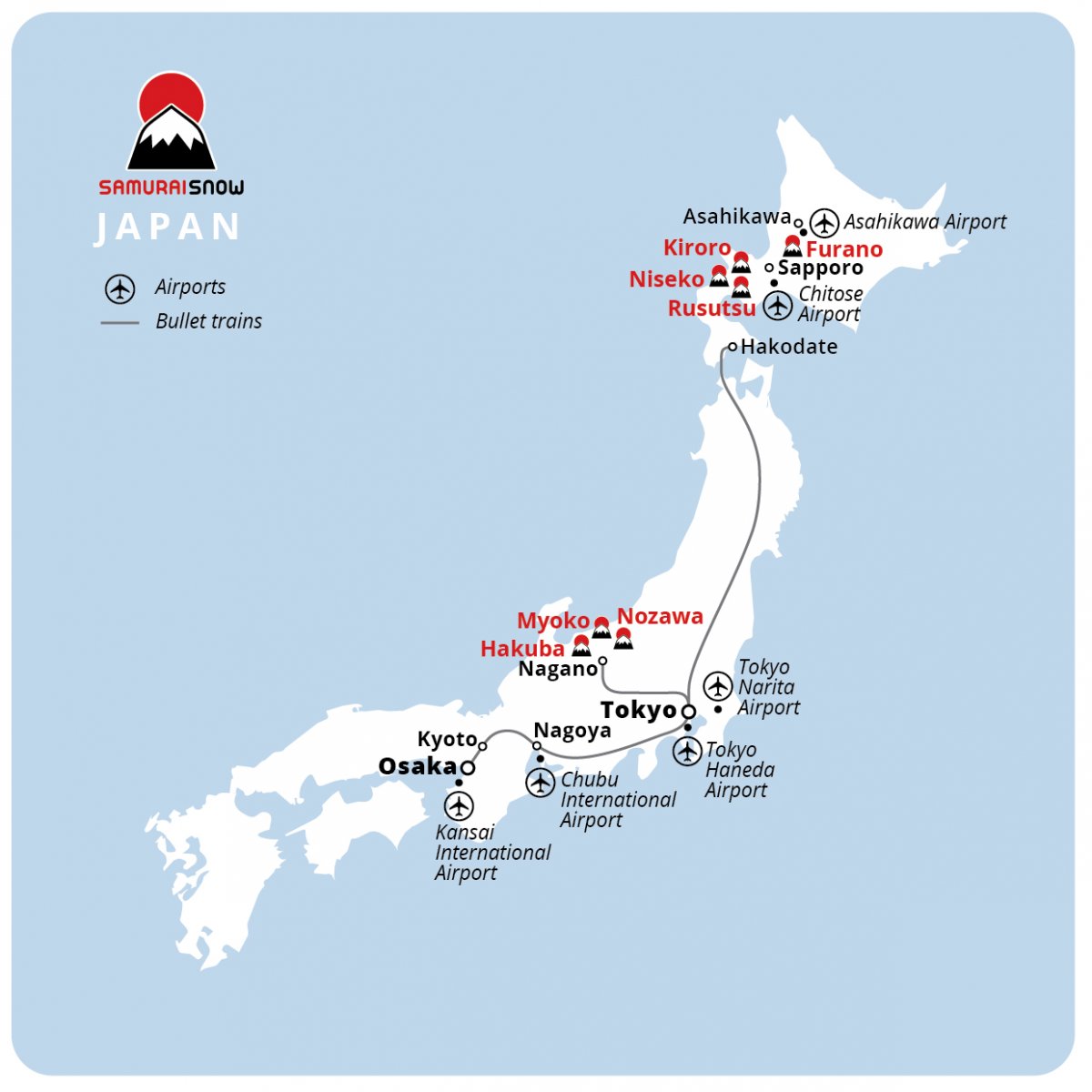 Routes
---
1) To Tokyo Narita
Tokyo Narita handles the majority of long haul international flights coming into Japan. From here there are a variety of transfer options that we can book for you to get you to your resort. Please check out the Getting There page for your chosen resort.
---
2) To Kansai International
Kansai International serves the Kansai area of Japan. This area includes popular destinations Kyoto, Osaka, Nara and Kobe.
---
3) To Sapporo New Chitose (Direct or via Tokyo, Kansai International, or Seoul)
Sapporo's New Chitose Airport is Hokkaido's major airport.
There are two airports in Tokyo: Narita and Haneda. It is possible to fly via either of them. Stopping over for a night or two in Tokyo is a popular option to take in the spectacular sights of Tokyo. Most international flights fly in and out of Tokyo Narita and most domestic flights fly in and out out of Tokyo Haneda. There is a bus service if you need to transfer between them.
It is also possible to fly via Kansai International Airport or via Seoul Incheon Airport.
---
4) Domestic Flights to Sapporo New Chitose
If you are heading to Niseko but would like to spend some time in Honshu (Japan's main island) before flying up to Hokkaido (Japan's North island) in Tokyo, Kyoto or Osaka, in addition to Japan Airlines and ANA, there are a number of Low Cost Carrier airlines that fly to Sapporo New Chitose. Flight time is 1hr45 between Tokyo and New Chitose.
Please bear in mind that the Japanese carriers do not release flights until 2-4 months in advance. So if you can't find any reasonably priced internal flights further out, don't worry.
The baggage allowance on most domestic flights in Japan is lower than elsewhere in the world. We recommend taking advantage of Japan reliable, fast & inexpensive domestic courier service called Takkyubin. There are Takkyubin counters at Tokyo Narita Airport and Kansai Internation Airport. They will deliver to your resort accommodation, saving you from lugging those oversized ski bags around with you. Get in Touch if you would like to know more.