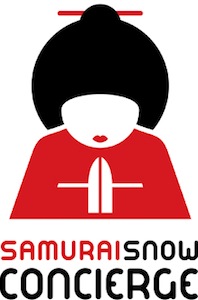 Rusutsu enjoys a lot of great dry powder snow due to the Siberian low-pressure weather systems. Located on the other side of Mt Yohtei from Niseko, Rusutsu is subject to its own micro weather system.
Rustusu Resort offers a fantastic Ski In / Ski Out resort hotel holiday experience for everyone.
With well-established and smoothly operated transport routes, Rusutsu is accessible to travellers from overseas and within Japan.
Where is Rusutsu?
Rusutsu is located in the shadow of Mt Yohtei, approximately 75km South-West of Sapporo city in the Western region of Hokkaido, Japan's northernmost and snowiest of snowy islands.
How can you get to Rusutsu ski resort?
Chitose Airport (CTS), sometimes referred to as Sapporo Chitose Airport or New Chitose Airport, is the closest airport and is Hokkaido's largest.
Can I book Rusutsu transfers with Samurai Snow?
We are only able to book transfers for guests who have already booked accommodation with Samurai Snow.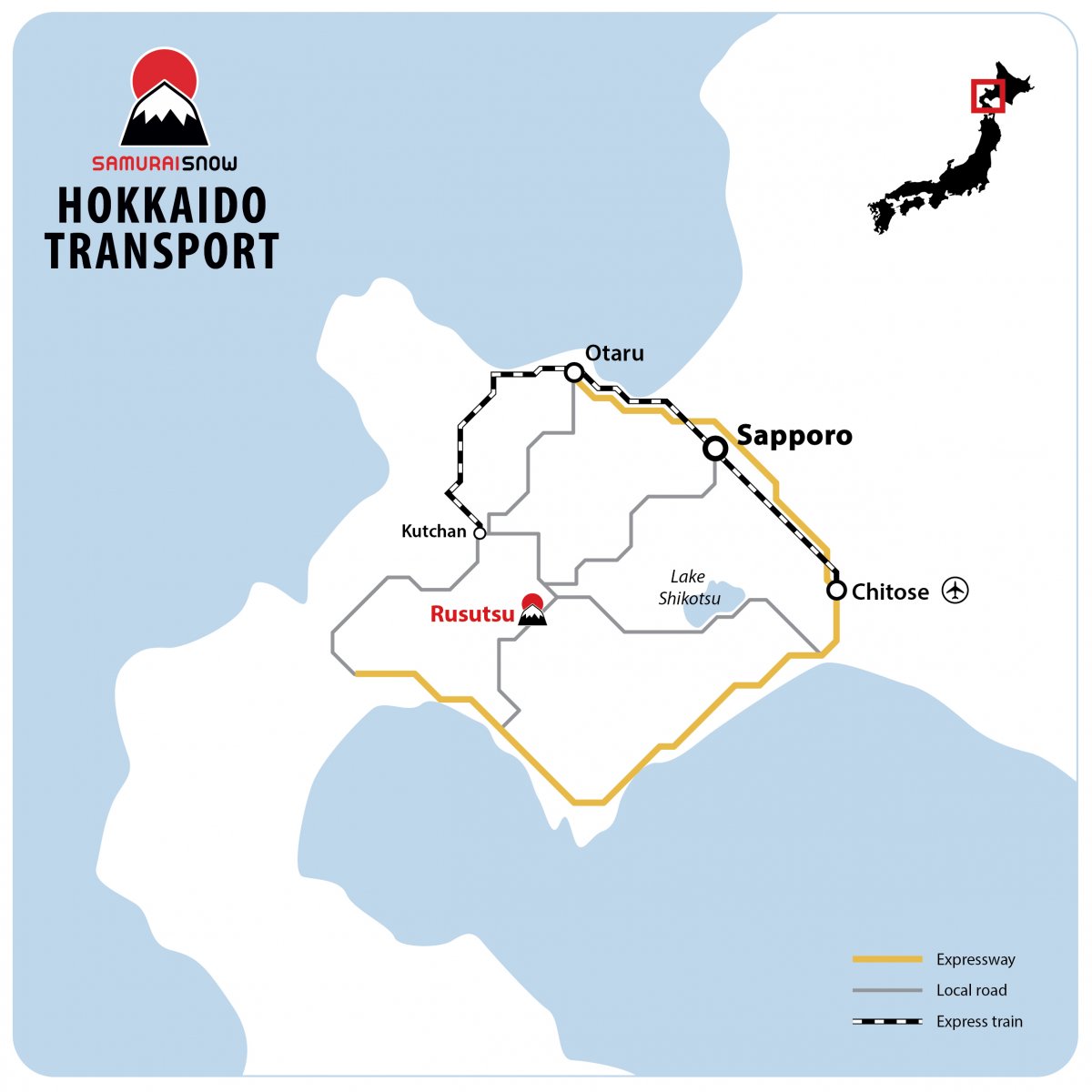 ---

Chitose Airport is the main gateway for passengers coming in and out of Hokkaido from within Japan and internationally.
The Hokkaido Resort Liner is a great value bus service offering both a Chitose Airport to Rusutsu bus for arrival and a Rusutsu to Chitose Airport bus for departure.
The Chitose Airport to Niseko bus transfer time is between 2 and 2.5 hours depending on weather and driving conditions.
---

Sapporo, the capital of Hokkaido, is Japan's 5th largest city and has a population of around 2 million people.
Hokkaido Resort Liner is a great value bus service offering both a Sapporo to Rusutsu bus for arrival and a Rusutsu to Sapporo bus for departure.
The transfer time is around 2 hours but can vary a little bit depending on road and weather conditions.
---

Located in central Hokkaido, Furano offers a lot to those wanting to experience the best of Japanese skiing in a truly Japanese environment.
Hokkaido Resort Liner is a great value bus service offering both a Furano to Rusutsu bus route for arrival and a Rusutsu to Furano bus route for departure, both via Chitose Airport.
Total transfer time is 5.5 to 6 hours depending on where you are staying in Furano.
---

A convenient, private, door-to-door transfer service good for groups of any size between Rusutsu and Chitose Airport (CTS), Sapporo City, Hakodate or the other major Hokkaido Ski Resorts.
---

Start your first class holiday experience before you arriving in Rusutsu with the luxurious Coolstar Limousine Service.
Forget crowded buses or train stations, your immaculately uniformed hostess will be waiting for you at the arrival gates at Chitose Airport to escort you to your private limousine.
Relax in the spacious plush white leather interior and enjoy the extra legroom.
---
You might also like: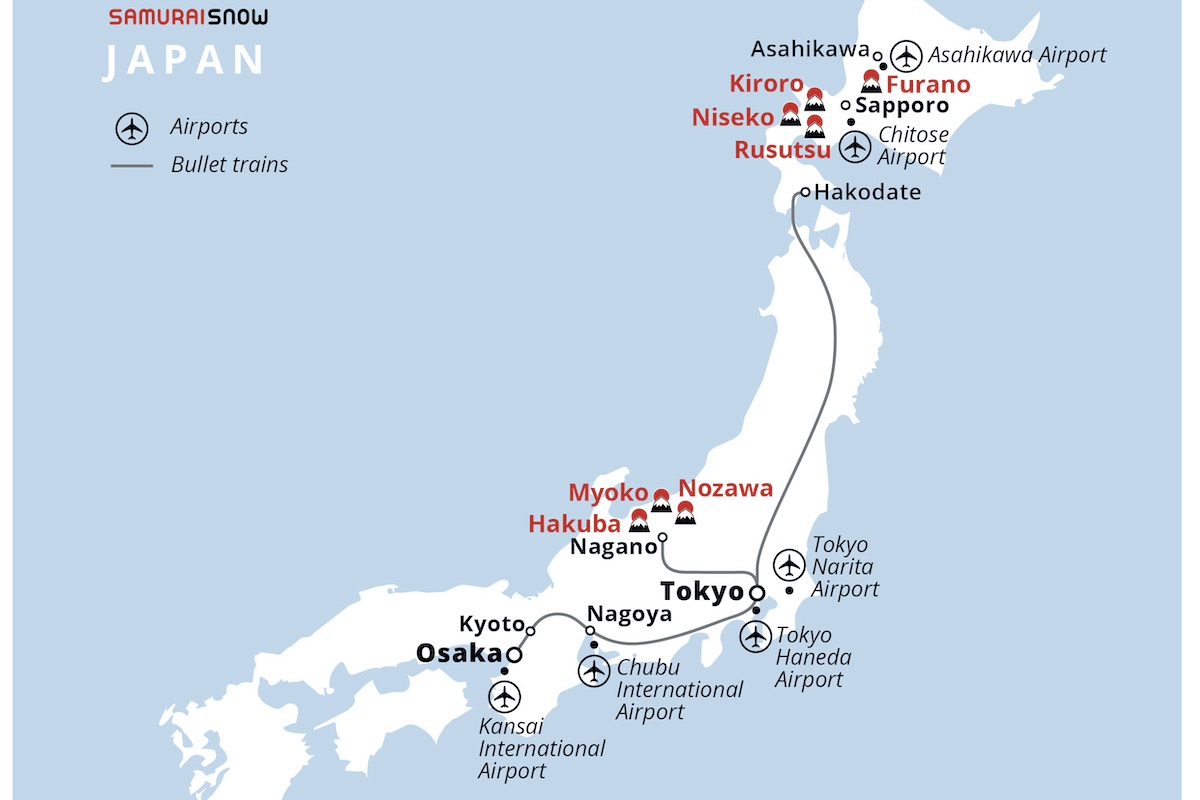 If you don't see a transfer option for the route you wish to take, there may be alternative public transfer options available or you can drive yourself.
Check out our full guide on all the options for every route to Rusutsu.
---

Rusutsu Resort is well serviced by two ski in / ski out resort hotels with plenty of restaurants and facilities.
Ideal for groups and families wanting an all in ski holiday experience.