Firstly and most importantly we are snow lovers. We love skiing. We love snowboarding. It gets us out of bed in the morning. Our best memories are on the mountain and we look forward to it from the last day of the season to the opening day of the next season. We love what we do and we want to inspire others to share in our passion.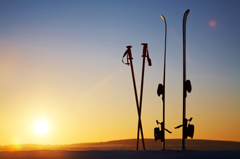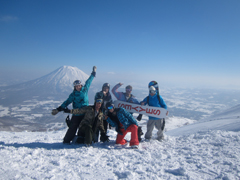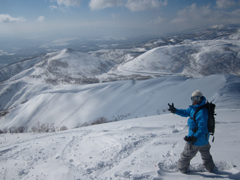 We have been lucky enough to have lived and worked in Japan. We know what's what, who's who and we have experience in making incredible Japan snow holidays a reality. We love the abundant snow, deserted slopes, varied terrain, incredible people and unique culture that makes this the only place we want to ski and ride.
We understand that planning a ski and snowboard holiday to Japan can be a daunting prospect. It can be difficult to know where to start looking and time consuming once you do.
This is where we come in. We bring it all together. We offer a range of resorts to choose from and we will help you to decide which resort is best for you. Once you know where you are going, we will assist you in choosing from our carefully selected range of chalets, houses, apartments, hotels, lodges, traditional Inns, ski schools, equipment hire stores, and transfer companies that we use. Our concierge service will arrange everything you need to have fantastic holiday.
We are an independent specialist travel company based in the UK. We operate online and we are happy to help you, wherever you are. We accept payment in a variety of currencies. Please have a look around our website and get in touch with us.