We are currently only able to book guiding tours for guests who have already booked accommodation with Samurai Snow.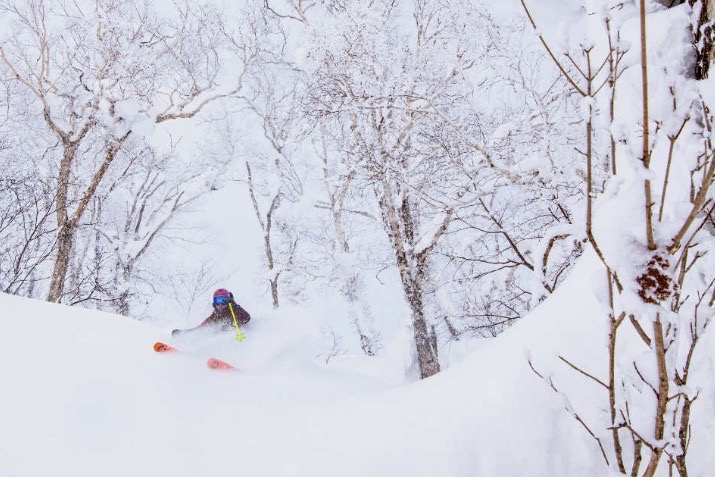 Experience one of the Snowiest Places on Earth
Whiteroom Tours was founded on the principle of creating tours that are fun, adventurous and allow you to experience each destination from a local's perspective.
Each resort offers up loads of terrain that you wouldn't even know about if you didn't have a guide. If you are after a great day being shown all the best in-bounds powder and backcountry lines then this is the product for you.
Their guides can take you on a local's tour of the resorts throughout Hokkaido, showing you all the best powder stashes and hidden lines.
Each resort offers up loads of terrain that you wouldn't even know about if you didn't have a guide.
---
Tours
Resort Powder & Backcountry
Enjoy the best in-bounds powder and lift-accessed backcountry at any ski resort in Hokkaido. I
Intro to Backcountry Touring
Learn the basics of touring technique and equipment to get you out into the backcountry safely.
Lift Assisted Backcountry
Let the lifts do all the work for you, then after a short boot pack or skin deep untracked powder awaits.
Backcountry Touring
Get those skins and get away from the lifts and the crowds. Our guides will tour you through some of Hokkaido's best backcountry touring terrain.
---
2022 / 23 Prices

Pricing shown is per day / per guide
Maximum 6-to-1 client to guide ratio
Includes transportation and guiding at any resort less than 1hr45 drive from Furano
Furano area includes: Furano, Kamui, Tomamu, Asahidake, Sahoro, Furanodake, Tokachidake, Kurodake – (on request for an additional ¥5,000) and other backcountry zones
---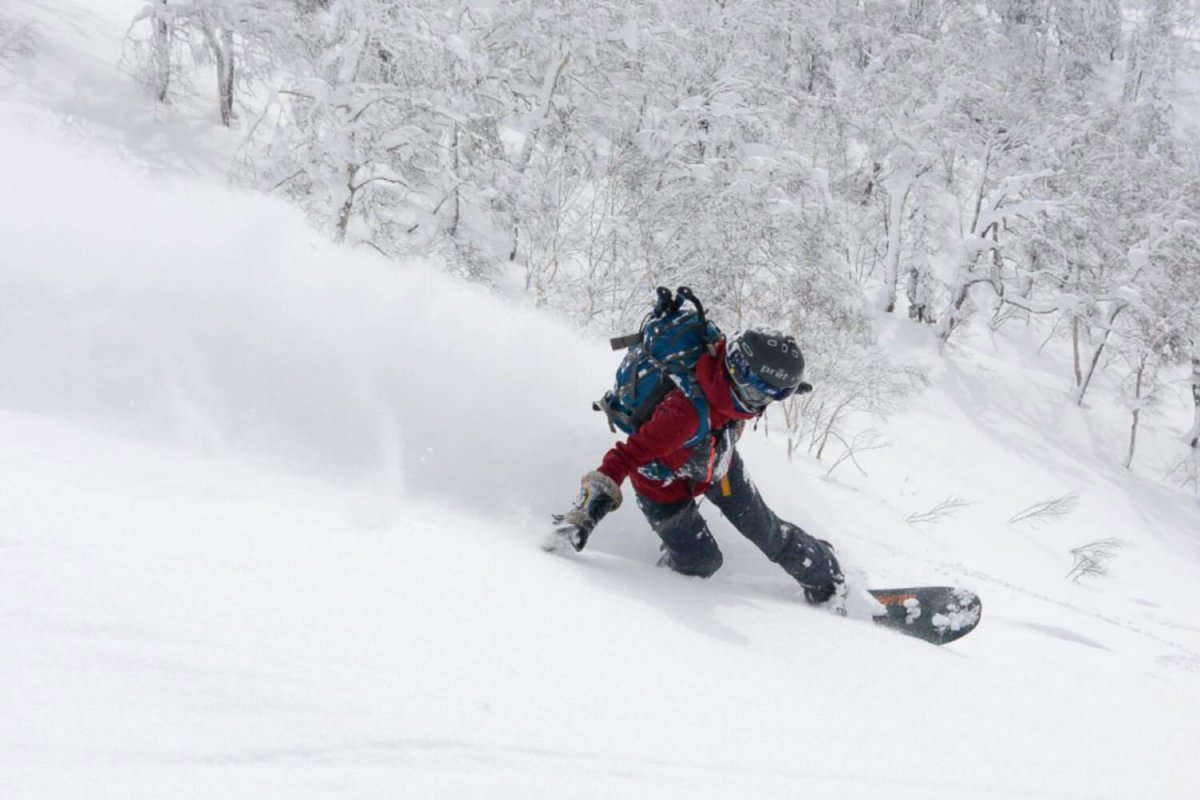 Inclusions
Price includes:
Your own qualified guide
Furano Accommodation pick-up/drop-off (7:30-8am / 4-6pm) and transportation to the resort or backcountry area of your choice
Flat rate – maximum of 6 clients per guide.
7 people and above 2 guides needed. Tail guide ¥60,000 shoulder season/¥80,000 peak season
Not included:
Avalanche Safety Gear (beacon, shovel, probe and backpack)
Lift passes
Ski/SB equipment Assurances on the days weather
Accommodation pick up from areas other than Niseko/Furano. Extra charges will apply for additional travel.
NOTE: If you booked a certain ski resort and the lifts are shut that day we will offer up another resort. If all available resort options are closed we will try to reschedule another day (if available), or offer you a full refund
---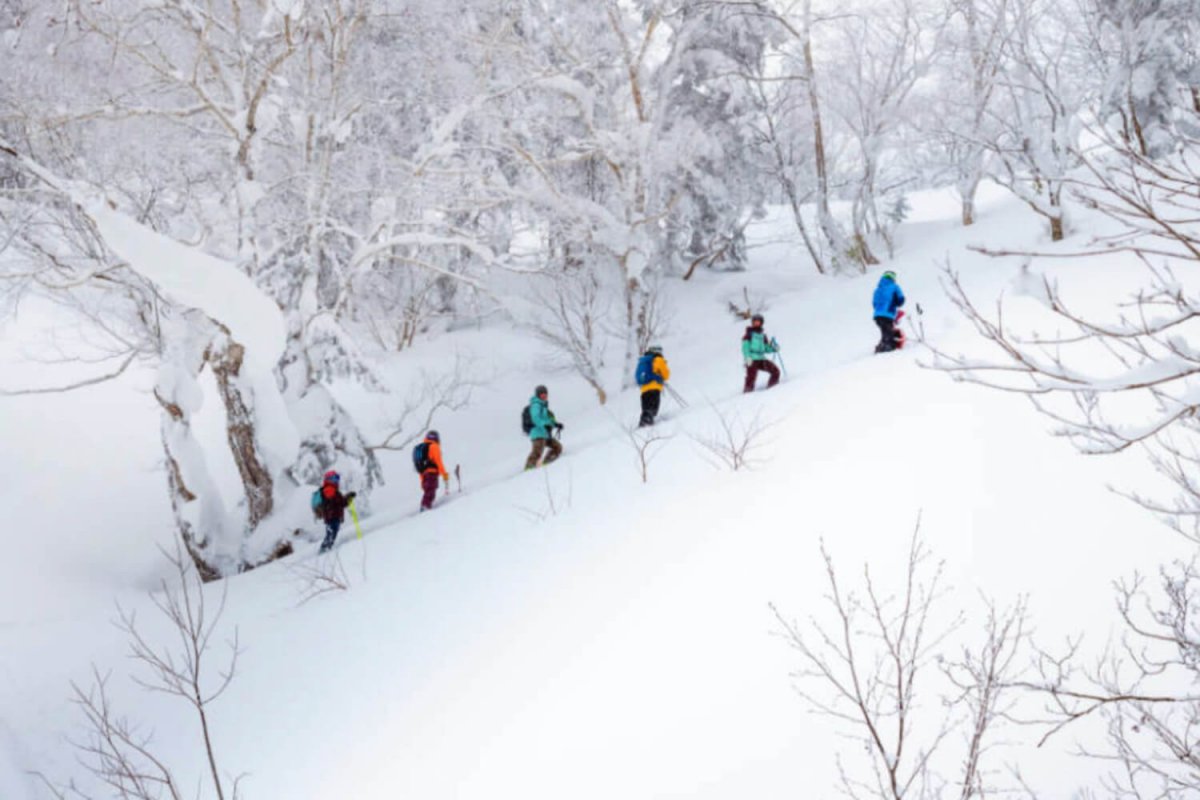 ---
Central Hokkaido Ski Resorts
Furano Ski Area
Furano isn't a ski town, it's a country town that happens to have its own ski area.
Things are changing as word gets out how good the ski area and it's backcountry is but it's still relatively quiet most days and when we take you down into town you'll experience an authentic Japanese night scene with lots of restaurant and bar options.
On the mountain you'll enjoy some of the best tree skiing in Hokkaido, with various backcountry access points leading you to steep faces, glades, and gullies full of fresh pow.
The cold temperatures in Furano keep the 9 metres of annual snow light and dry and when its on, it is quite simply the best. Add to this the distinct lack of crowds and express lifts that take you to the top of 3.5km runs in a little over ten minutes and you have a recipe for leg burning skiing and boarding.
Furano is where Whiteroom began so be given a special locals welcome while you stay here.
Tomamu
Tomamu strikes a cord with all who ride its mountains. With arguably the best in-bounds powder skiing in Hokkaido you'll be wanting to come back for more.
Mt. Tomamu at 1239m, offers skiers and snowboarders a wide variety of runs catering to all abilities. With 11 lifts, Tomamu has some great options.
It also offers skiers and boarders an awesome park and off-piste section which is roped off from the rest of the crowd. However it's Tomamu's backcountry which makes it special.
Kamui Ski Links
Kamui is a small ski resort set on its own, 1 hour north of Furano. With 7 lifts accessing a network of wide open cruisers as well as powder filled trees and gullies, you'll feel like your riding your own private mountain as crowds here a virtually non-existent – unless school kids on the beginner lifts count.
Combine that with one of Japan's most open ski area policies and there is enough here to suit every kind of skier and boarder.
Asahidake
Asahidake is one of the most popular touring locations in Hokkaido, due to the easy access to above tree line terrain given by the Ropeway at the bottom of the volcano (top height 1600m) and the fame of the mountain itself, which at 2290m is the highest in Hokkaido.
Short hikes are often required along the ridges at the summit and there is the option of hiking around the volcano. Expect chutes, alpine bowls, massive pillows and epically deep powder. Once at the bottom, all roads lead to the Ropeway.
Tokachi Sahoro Resort
Sahoro is a resort full of surprises. From short fun shots between the lifts to full vert tree runs down to the road, it'll sure put a smile on your dial! It's well protected and is a good option when the weather has come in.
Pippu
A quiet mountain and a good option when the storms are coming in. Plenty of trees to ski through, good pitch and no people off-piste. This is a great mountain when everywhere else is busy or clapped out due to low vis or high winds.
---
Payment
25% deposit payment required to book
75% balance payment required no later than 45 days before

tour

date
Cancellation
75 days or more prior to the

tour

date: 25% cancellation fee
Within 45 days of the tour date: 100% cancellation fee
"Cancellation" includes changes that reduce the overall value of the booking.
---
Ready to Book?
If you have already booked accommodation with Samurai Snow, please fill out the Add To Order section as many times as required to add all of guiding tours you want to your booking.
Please select "Central Hokkaido Region Guiding" from the Category dropdown list.
When you have finished adding guiding tours, please ensure that you scroll down within the booking form window and check the details of your order in the My Order section.
We are currently only able to book guiding tours for guests who have already booked accommodation with Samurai Snow.
If you submit a booking request and have not already booked accommodation with Samurai Snow, we will do our best to respond to your enquiry but this will not always be possible.