The Hakuba Valley is spread out and offers a wide range of accommodation options from luxury 5 star hotels, self contatined apartments and houses to pensions, lodges and cabins. The majority of our accommodation is in the Happo One, Wadano, Echoland and a few in Goryu.
There are a variety or room types on offer:
Self Contained
These units generally offer living, kitchen and dining areas in addition to bedrooms and bathrooms.


Western Style
Widely available and nearly always single beds with a few luxury hotels offering double bed configurations. Rooms with Twin, Triple and Quad bed configurations are the most common.


Traditional Japanese Tatami Style
The floor is covered with Tatami (Japanese tightly woven straw floor mat). You will find no bed in the room. Instead there will be a large built-in closet with sliding doors, from which staff will bring out thick padded blankets and futons and spread them on the tatami floor in the evening for you to sleep on. In the morning, the futons are cleared away. So the Futon bedding is made up and cleared away each day. Slippers are provided to wear indoors.


WaYo Combination
WaYo style are a combination of Western bed with a Traditional Tatami area, so some Western bedding and some Japanese Futon bedding. These rooms are ideal for families.
---
Accommodation by number of bedrooms


---
---
---
---
---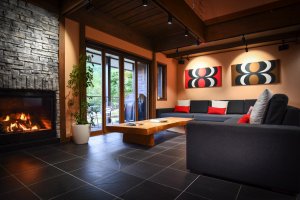 Large chalet, ideal for large groups of friends and families traveling together.
Sleeps up to 18x people
---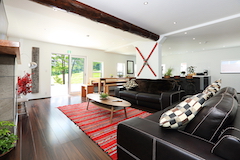 Large ski in / ski out large chalet, ideal for large groups of friends and families travelling together.
Sleeps up to 16x people
---