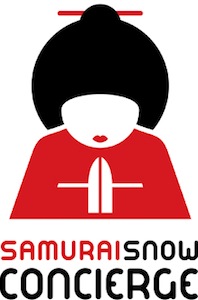 Several of Hakuba's resorts have excellent side-country access where you can get the best taste possible of Off Piste Japan. Access the goods with the lift services of the resorts and then ride the excellent "side-country" terrain.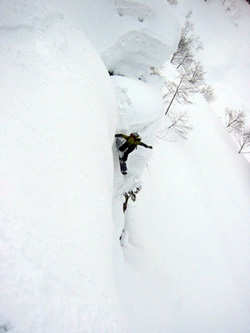 Skiing and riding will be lead safely into great off piste Japan areas where you can play in open glades, ride soft pillows and slide through superb tree runs! Get lots of vertical in a day, ride with guides who know the terrain and can guide you off piste and back again with little or no hiking.
Intro to Off Piste Tour
For those just getting into powder skiing and snowboarding and want to try some off piste terrain.
Advanced Off Piste Tour
This tour is geared for folks who can already ski and ride powder proficiently.

Off Piste Safety Equipment
Back Pack, transceiver, probe and shovel hire are included in the price for this tour.
Hotel Pick-up Service
Pick up and drop off shuttle service is provided for Private Tours.
Tour Times
On the day: 7:55am sign-in, 8:30am to 3:30pm tour
Notes
These tours operate between 16th Dec and 16th April, depending on conditions
A minimum 3 person or equivalent price to run this tour
Lift ticket & lunch not included.
2018 / 19 Prices


---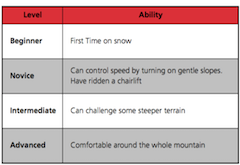 ---
---
Ready to Book?
You can book Backcountry Tours, Off Piste Tours, Snow Shoe Tours, Cross Country Tours and AST Training through this Booking Tool. Please check that you are selecting the right product.
If you have already booked accommodation with Samurai Snow, please fill out the Add To Order section as many times as required to add lessons to your booking.
When you have finished adding tours, please ensure that you scroll down within the booking form window and check the details of your order in the My Order section.