Visit the Snow Monkey Hot Springs & Zenko-Ji Temple with traditional Japanese lunch at the historic town of Obuse.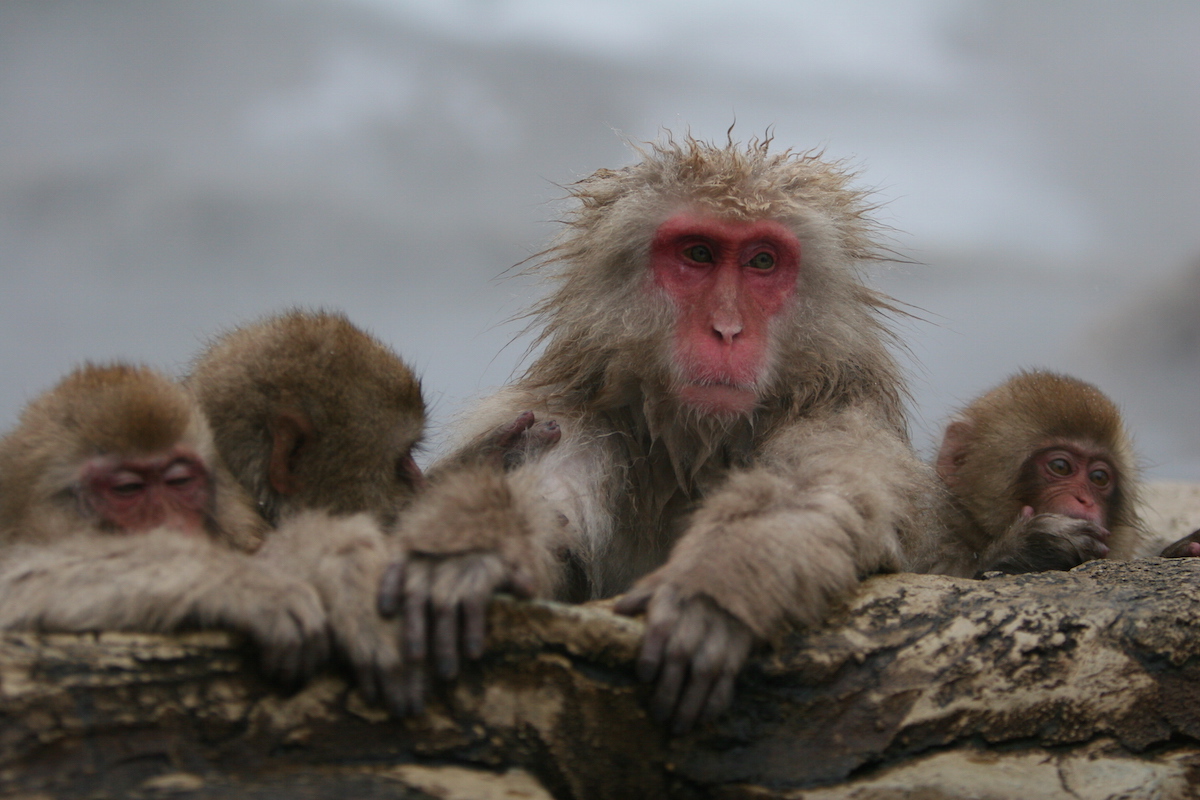 The world famous Jigokudani wild monkey park is home to about 200 wild monkeys who spend their days soaking in the natural hot springs, keeping warm from the harsh winter.
The park was opened in 1964 and is considered to be the only place in the world to see snow monkeys bathing in the wild. The hike to the hot-springs takes approx. 30 minutes each way.
Departing from the monkey park we then make our way to the historic town of Obuse, home to the famous Japanese artist Hokusai and Masuichi Sake Brewery.
Lunch is a delicious set course traditional Japanese meal with a choice of main courses including dessert and glass of Sake.
The next stop is Nagano City home to Zenkoji Temple, designated a national treasure and has a history of over 1400 years.
It is one of Japan's most revered temples and houses the first image of Buddha brought to Japan in the 7th century.
The streets surrounding the temple are lined with lantern lit shops and tiered roofed stalls, souvenir shops and galleries.
---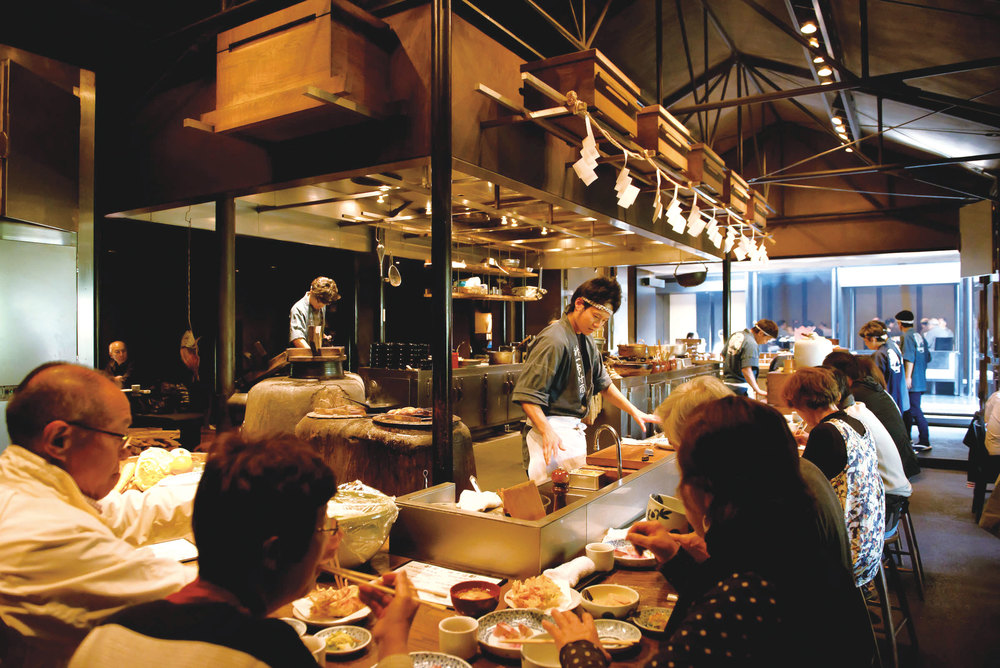 ---
Operation Dates
EVERY Day - Dec 14th 2019 to Feb 29th 2020 (except Jan 1st )
EVERY Monday, Wednesday, Friday & Saturday - in March
---
Pick up Locations
Wadano – at Rhythm Rentals
Happo – at Happo Bus Terminal
Echoland – at Hakuba Base Camp
Goryu – at Goryu Bus Stop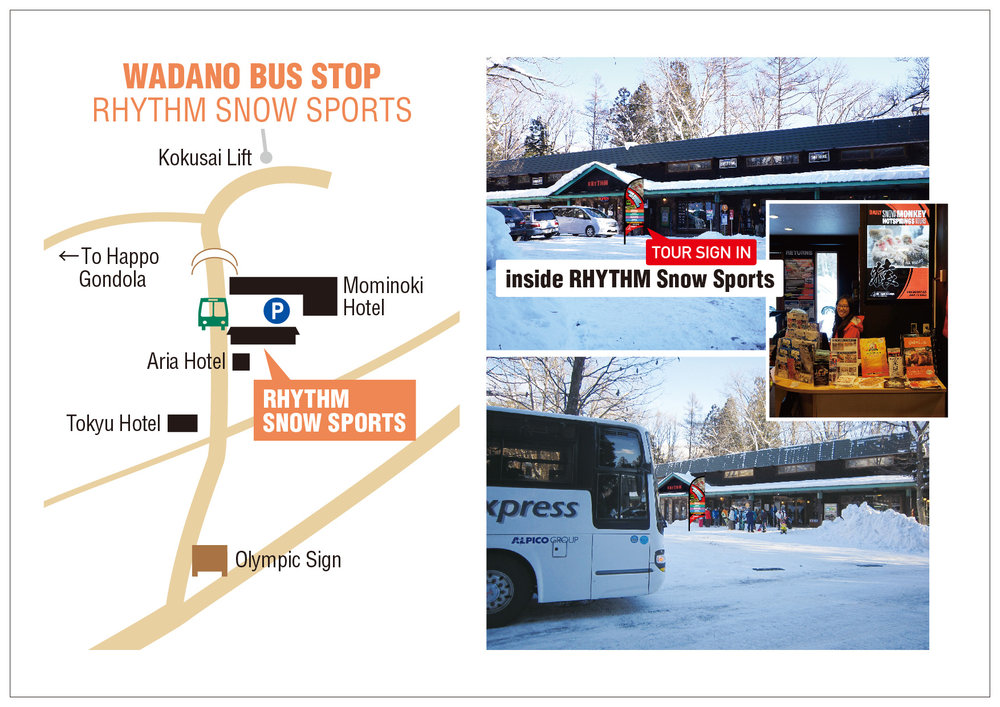 ---
Bus Departure Times

Second bus and Third bus will accept bookings once first or second bus is fully booked.
Customers can board the bus at Rhythm Rentals Wadano from 07:45 after the sign-in and processing.
Customers are requested to be at their selected bus departure location no later than 15 min. prior to the bus departure. (At Goryu bus stop please arrive 10 min. before bus departure)
---
Tour Schedule
8:00 - Depart Rhythm Rentals Wadano
8:05 - Depart Happo Bus Terminal
8:10 - Depart Spicy Rentals Echoland
8:20 - Depart Hakuba Goryu Bus Stop
9:25 to 9:35 - Toilet Stop
10:00 - Arrive Kambayashi Onsen
10:00 to 10:30 - Hiking in to Monkey Hot Spring
10:30~11:30 - Monkey Hot Spring
12:00 - Depart Kambayashi Onsen
12:30 - Lunch at Obuse
15:00 - Arrive Zenkoji Temple
15:00 to 16:00 - Guided Tour of Zenkoji Temple
16:00 - Bus Departs Zenkoji Temple
17:30 - Arrive Rhythm Rentals Wadano
---
2019 / 20 Prices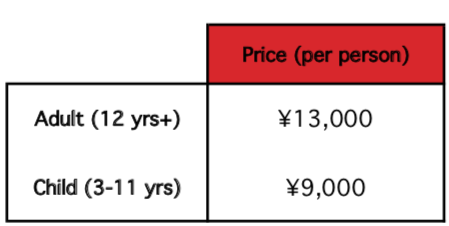 Tour is inclusive of all transportations to & from place of original pick up location, English speaking guide throughout duration of the tour, entry fee of Monkey Park, and set lunch menu as chosen by customer.
Any other expenses or access/entry to other areas whilst customer is on the tour are to be paid by the customer.
---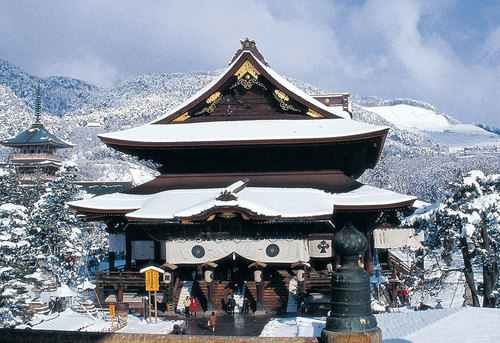 ---
What to Bring
The walk along the forest path to the Monkey Park takes approximately 30 minutes each way.
Make sure you have non-slippery shoes/ winter boots, warm clothing, gloves & beanie, as you are walking over snow and it can get VERY COLD.
Snow cleats and winter boots can be available at the monkey park souvenir shop.
---
Not Included in the Tour
Entry to the underground passage at the Zenkoji Temple, Entry To Hokusai Museum at Obuse
---
Lunch
Lunch is at a Japanese restaurant in the historic town of Obuse. For the Japanese set menu, adults have the choice of Beef, Fish or Vegetarian.
Fuji apples and a sample of sake is also included for you to try some local taste.
Children's meals are mixture of western and Japanese style set menu, vegetarian option is also available upon request.
Please inform any food allergies ahead of time and we will do our best to cater to them.
---
Minimum numbers of participants
17 passengers
*In case the minimum number of participants has not been reached by 5:00 p.m.one day before the tour date, the tour will be cancelled, and customers may choose refund or allocation to another date.
---
Cancelation Policy
If notice of cancellation is received 3 days or more prior to the tour date: No charge
If notice of cancellation is received 1-2 days prior or on the day of the tour (12am onwards) or no show: 100%
---
If you are ready to make a booking request, please fill out the booking request form below:

Booking Request Form
By filling out this form you confirm your agreement to the booking terms and conditions above.