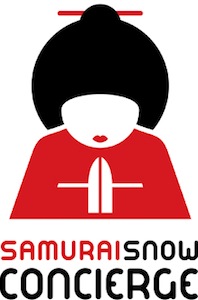 Pre-book your equipment rental for a better rental experience and guaranteed availability. Getting the paperwork done in advance will speed up the process and get you on the mountain faster!
Our Premium and Standard rental packages have something to suit all budgets and skill levels.
Rhythm has 2x convenient rental shop locations in Hirafu with knowledgeable and experienced English-speaking staff.
Opening Hours
Rhythm Furano is open from 08:00 to 20:00 every day
---
Rhythm Base Flagship Store
The Rhythm Base flagship store handles all equipment hire fittings and is located only 100m from the Hirafu Gondola.
It is home to 1200sq meters of floorspace, stocking the world's most reputable ski and snowboard brands for customers to both rent and buy.
Also included is a record 40 dedicated car spaces, more than any other retailer in town plus overnight storage lockers for customers.
---

---
Niseko Ski & Snowboard Equipment Hire
Premium Range
Our premium rental fleet is updated every season with the latest skis and snowboards.
Catering to all levels including female, terrain and ability specific equipment.
We offer unlimited equipment exchanges, which is a great way to try out different skis and snowboards or even switch between the two.
We also offer overnight storage for premium rental customers.
We offer the best brands and the latest models. We also allow the equipment to be swapped to suit the snow conditions or the type of riding the customer wishes to do i.e. groomer, powder, park and all mountain.
Standard Range
Our standard rental packages are an affordable way to enjoy the mountain.
It is great for first timers and those wishing to stick to the groomed trails.
The standard rental range also have the added benefit of unlimited equipment exchanges.
Ski and Snowboard Boots
We pride ourselves in having some of the best and newest rental boots! We have a variety of different models and brands to cover a wide range of foot shapes and sizes. Stocking boots to fit a 3 year old right up to a men's size US16.
Outerwear
We stock a new range of Armada jackets and pants. With 10,000mm waterproof and breathability rating it is the best rental clothing on the market! Available in sizes up to 5XL.
Protection
We have a variety of helmets to suit all shapes and sizes. They are comfortable to wear, keep your head warm and dry and of course, protect from head injuries. Wrist guards are highly recommended for those new to snowboarding. Wrist injuries are very common and can easily ruin your holiday.
Apres Walking Boots
Don't have the right footwear for walking around town? We rent a range of sizes in apre?s boots from juniors to adults.
Kids Rental Ranges
Renting is a great option for kids as they quickly outgrow equipment.
We have Premium and Standard rental packages available for kids which is reliable, lightweight and forgiving. Kids are classified as 13 years of age and under.
Backcountry Rental Equipment
With an emphasis on safety, we provide backcountry enthusiasts with everything they need to experience the big mountain adventure of their dreams.
Wide selection of rental touring equipment including skis, splitboards, snowshoes, telescopic poles along with avalanche packs which include a transceiver, shovel and probe.
---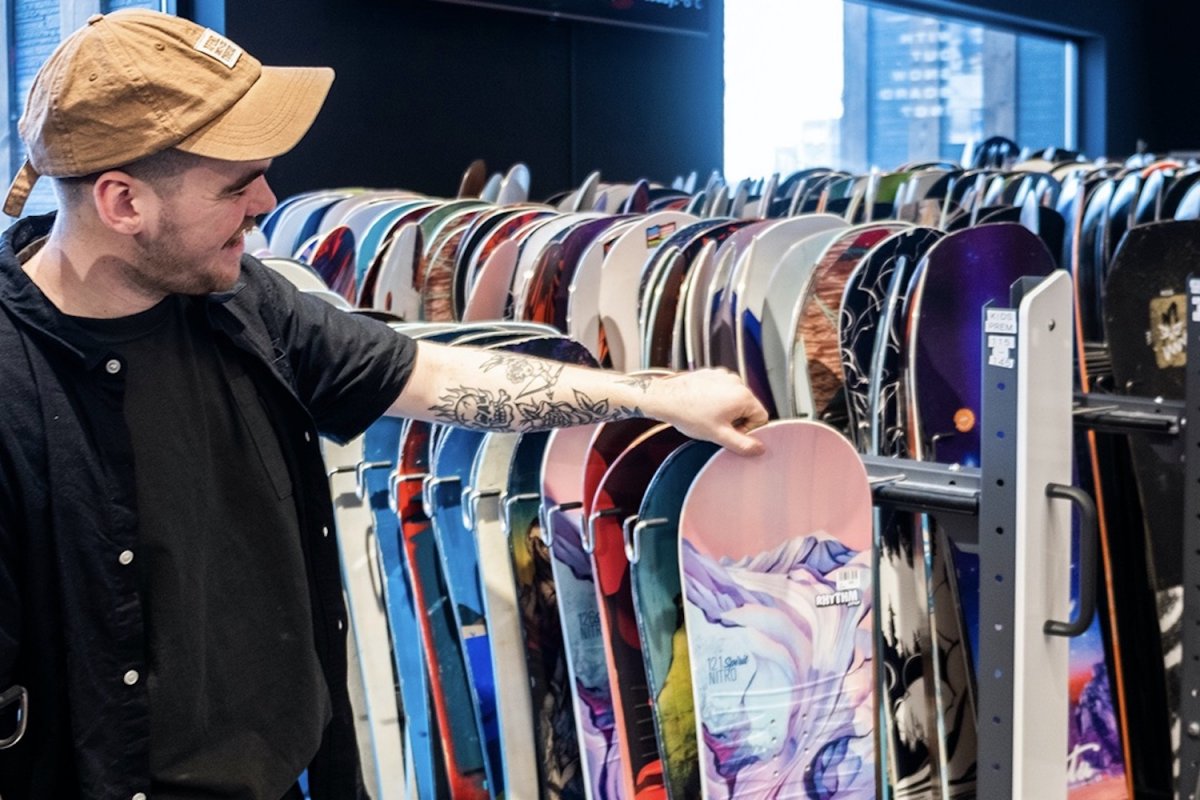 ---
Why Rhythm?
Our Staff: Our mission is to say yes. Our knowledge of the unique snow conditions we live and ride in allows us to ensure our customers get the perfect equipment with the best possible service. Rhythm Staff are all friendly experts who want to share their knowledge and extreme level of happiness with their customers.
Access to the Largest Rental Range: Our premium and standard rental packages have something to suit all budget and skill levels. The premium rental range is updated every season with all the latest skis and snowboards on the market.
All Day Workship Service: Rhythm Tunes workshops offer a full range of tuning, mounting and repair service. Most tunes are completed overnight to ensure you don't miss any turns!
Overnight Storage: Customers renting our Premium package are eligible for free overnight equipment storage in our lockers.
Free Pick-up and Drop-off Service: For added convenience, we offer a free pick-up/drop-off service from our stores to your accommodation, located in Hirafu, Hanazono, Niseko Village, Annupuri and Moiwa.
Courier Service: For those traveling to different resorts we offer a hassle-free courier service allowing you to use the same equipment for your whole trip. Available almost anywhere in Japan, we provide all the paperwork and bags to have your rental equipment couriered back to us.
Multi-Resort Combo: For those traveling to Niseko, Furano or Hakuba as part of one trip, we offer a combo booking. Those renting from both stores are charged at a consecutive day rate, which is significantly cheaper than the stop- start rate.
Pick up equipment in advance - Equipment can be picked up after 3pm the night before the rental period starts and can be kept until 10am the day after the rental period finishes.
Self Check-in: Beat the crowd by using our easy self check-in system. The touch screen interface allows customers to quickly input their group's details straight in to our rental system without having to wait.
Long opening hours - Rhythm stores open 08:00 to 20:00 daily
---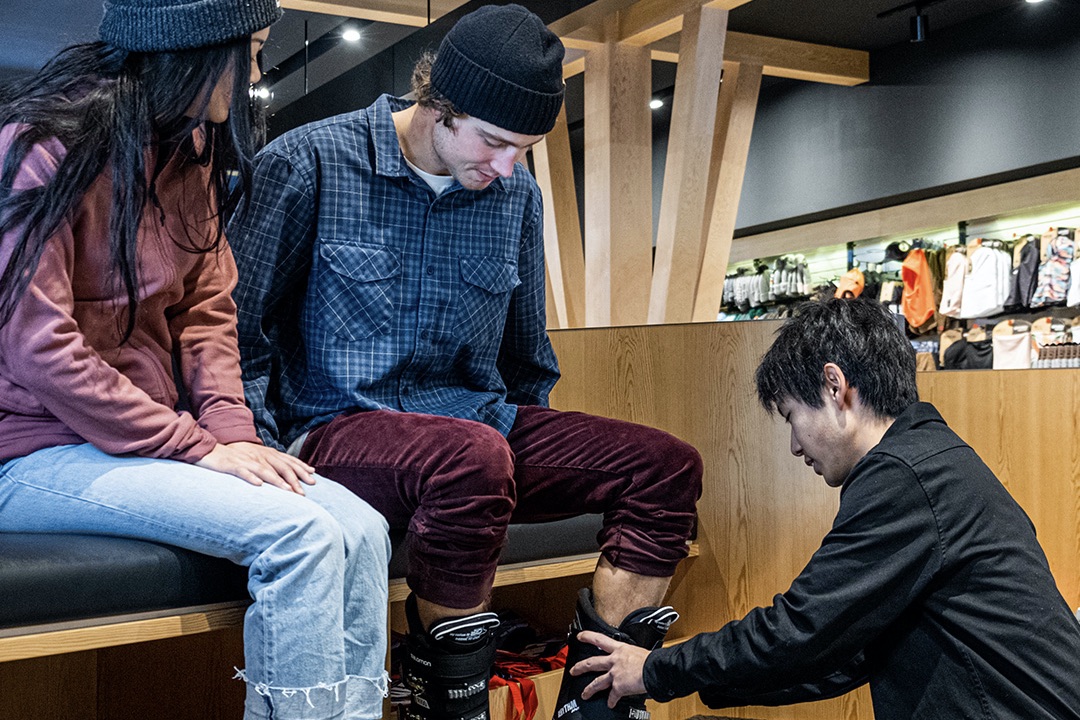 ---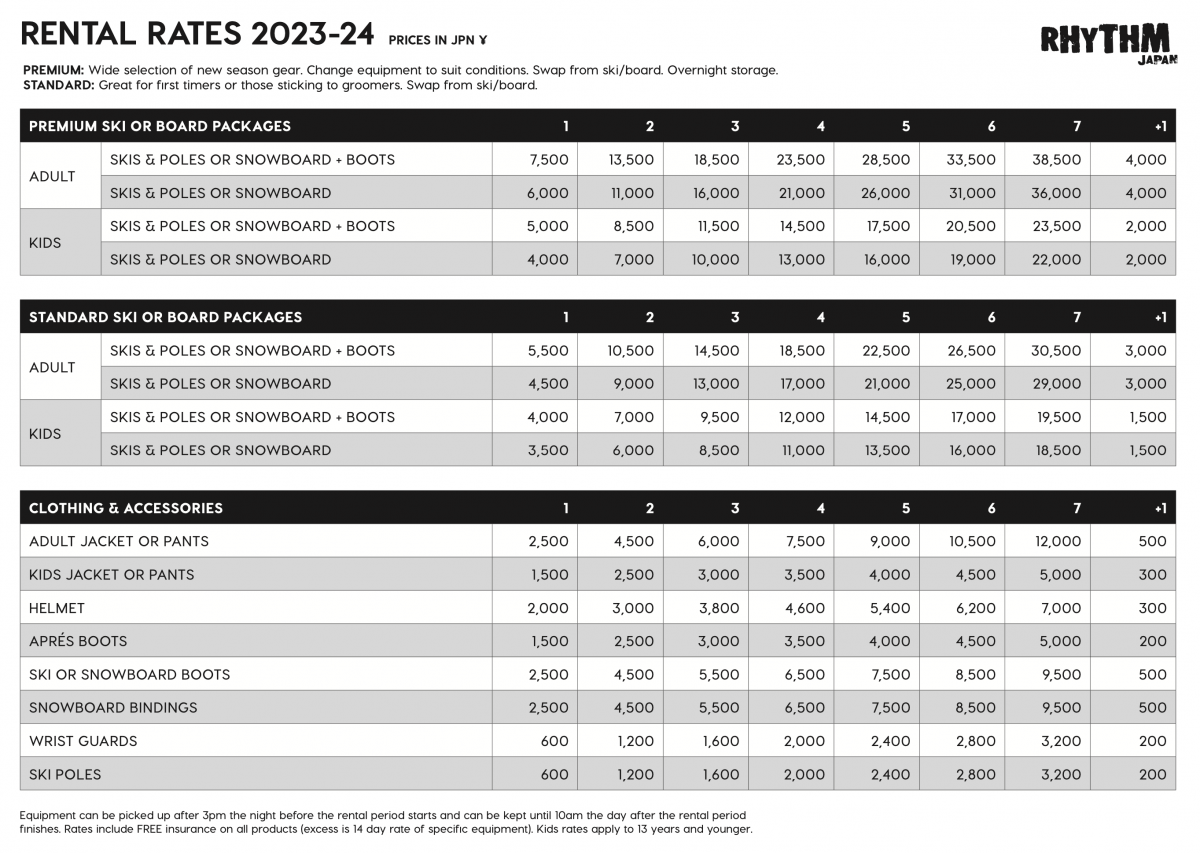 Open 7 days a week from 8:00am to 8:00pm.
Remember to bring a credit card with you when getting fitted for equipment. Rhythm requires a credit card for a security deposit.
Extra Days rate applies only to bookings of 8 days or more.
---
Additional Services at Rhythm Base
Boot Solutions
Qualified boot fitters and podiatrists offer an unrivaled boot fitting experience. Services include custom foot beds and liners, vacuum fit shells, alterations, repairs and more.
Rhythm Tunes Workshop
Our highly-trained technicians, working on the latest Wintersteiger machinery offer overnight tuning along with mounting and repair services. Open all day every day.
RHYTHM & BEANS Coffee
Start your morning with an invigorating cup of Allpress Espresso brewed by our baristas! Visit our brand new cafe, along with bar and event space.
---
Book Rhythm Niseko Ski & Snowboard Hire
We are currently only able to book for guests who have already booked accommodation with Samurai Snow.
If you submit a booking request and have not already booked accommodation with Samurai Snow, we will do our best to respond to your enquiry but this will not always be possible.
Booking Process
Please follow the steps below to book your equipment hire.
1) Click on the red "Book Now" button below and the booking window will open in a new tab in your browser
2) Add all of the equipment hire items that you require to your shopping cart
3) Click on the "Next" button at the bottom right of the page
4) Enter your personal details (all fields with an * are mandatory) and click on the "Proceed to Checkout" button at the bottom of the page
5) On the "Checkout" page, click on the green "Add New Group Member" button and add the names of each person in your group you are booking equipment hire for, one by one
6) Allocate each equipment hire item to each group member by clicking on the "Select Group Member" dropdown list under the Assign Group Members header
7) Click on the red "Book Now" button at the bottom right
8) On the "Your Booking" page, scroll to the bottom of the page and click on the red "Pay Now" button
9) In the Flywire payments window that opens, complete the payment process
Required Information
You will need to have the following information to hand for each person renting equipment:
Rental Start Date
Equipment Type
Number of Days
Renter's Full Name
Renter's Ability Level (Beginner, Intermediate or Advanced)
Payment & Cancellation Terms
Payment
Full payment via the booking portal is required to complete the booking
Cancellation
Cancellation more than 7 days in advance of the rental start will result in a full refund*
Cancellation within 7 days of the rental start date will incur a 100% cancellation fee
* Refunds are made in Japanese Yen. The amount that you receive in your home currency may differ from the amount you paid in your home currency due to exchange rate fluctuations.