Make the most of your powder time at Nozawa by hiring a professional mountain guide to safely guide you around Nozawa's backcountry.
Backcountry tours are the best way to learn about Nozawa and surrounding area stashes and our crew of highly experienced international guides will ensure you have an amazing day!
We keep the group sizes small to maximize the riding time and freshies!
It is best if you have a group with ability levels that are relatively close so we can customize the terrain for you!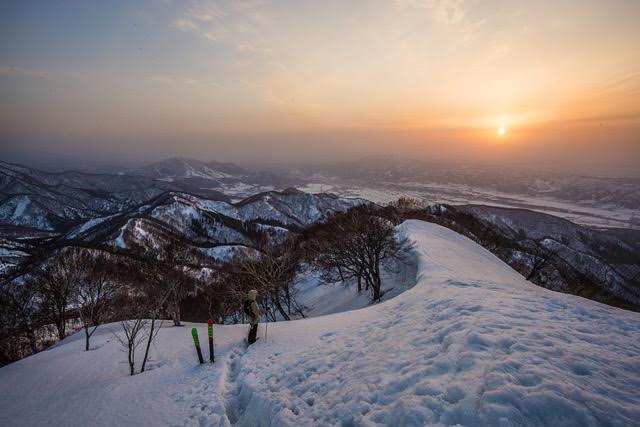 ---
Private Tour
If you and your group are looking to venture off on a backcountry tour of any level we can arrange a guide for your private group. This type of tour would be recommended if you have a group of friends with similar skiing/boarding ability and you would like to keep the crew limited to your group of friends.
Beginner Group Tour
This is the perfect introductory tour to the backcountry. Learn how to use the gear and access some easy untracked terrain to master those powder turns in Nozawa.
Intermediate Group Tour
If you have done some backcountry tours before and want to get away from the crowds to find those secret stashes then look no further.
Beginner Group Tour
If you looking for a big day of backcountry, have plenty of experience and are a high-level rider, then one of our expert routes is for you.
---
2019 / 20 Prices

Tours operate from 15th January and 28th February 2020.
Tours meet at 08:00
Registration is required on the day before the tour
Transceiver, Probe and Shovel are included.
Snow Shoes + Poles can be hired for ¥1,000
Backpack can be hired for ¥1,000
Lift Pass & Equipment Hire is not included
A moderate level of fitness is required. The fitter your group, the most extensive the touring options.
---

Booking Request Form
Please fill out one form for each tour you want to book.
By filling out this form you confirm your agreement to the booking terms and conditions above.