There are great off mountain winter activities on offer across the Hakuba Valley
If you are unsure how to get around from village to village, please check out our Getting Around Hakuba guide.
Hakuba Valley Map

---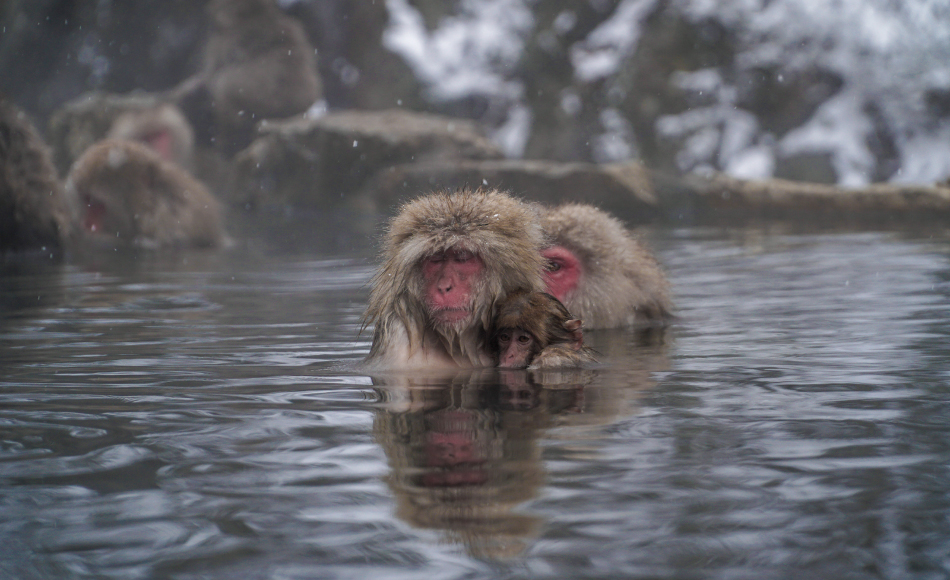 Come along to admire the high-up lifestyle of the unique hot-spring loving snow macaques at the Jigokudani Monkey Park.
Enjoy a traditional skiers lunch at Shiga Kogen, the highest ski resort in the Nagano area.
In the afternoon enjoy riding at our vast Shiga Kogen snowfield, reserved for our snowmobile tours only.
Meeting Location: Happo One
---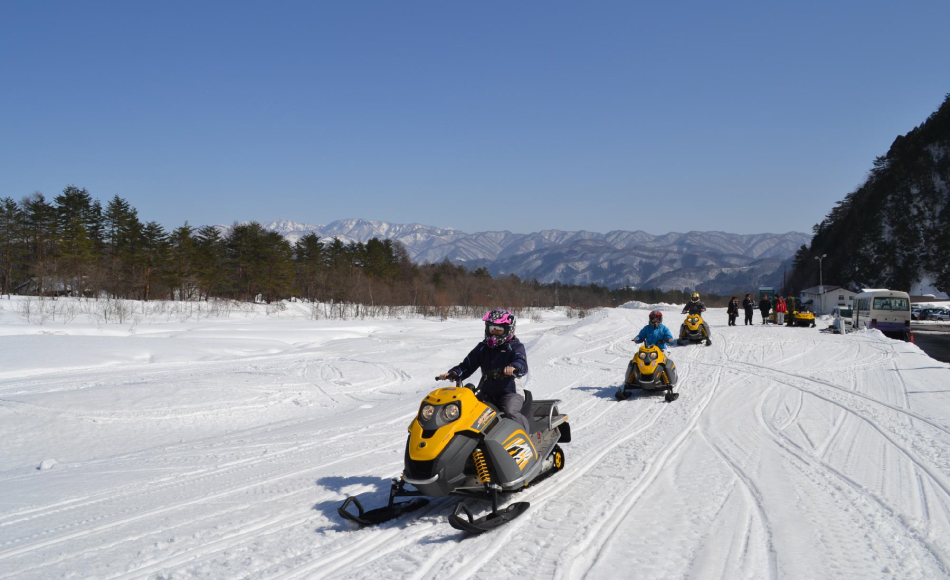 Enjoy our tour running through the foothills of the Japanese Alps. Each tour is fitted to your riding experience by our knowledgeable staff.
We use safe, comfortable and perfectly maintained equipment. Amazing views and lots of fun, don't be afraid of the speed!
The tour is held at the base of Hakuba 47 Ski Field. The course is designed to run next to the river and through the trees.
Location: Hakuba 47
---
Snow rafting is a fun activity where you glide through the fields on a rubber boat pulled by a snowmobile.
Among the outdoor snow sports, this is one of the most easy and exciting one!
Enjoy the thrill of flying through the snowfield with all its waves, bumps and jumps while taking fresh snow spray in the face.
Location: Hakuba 47
---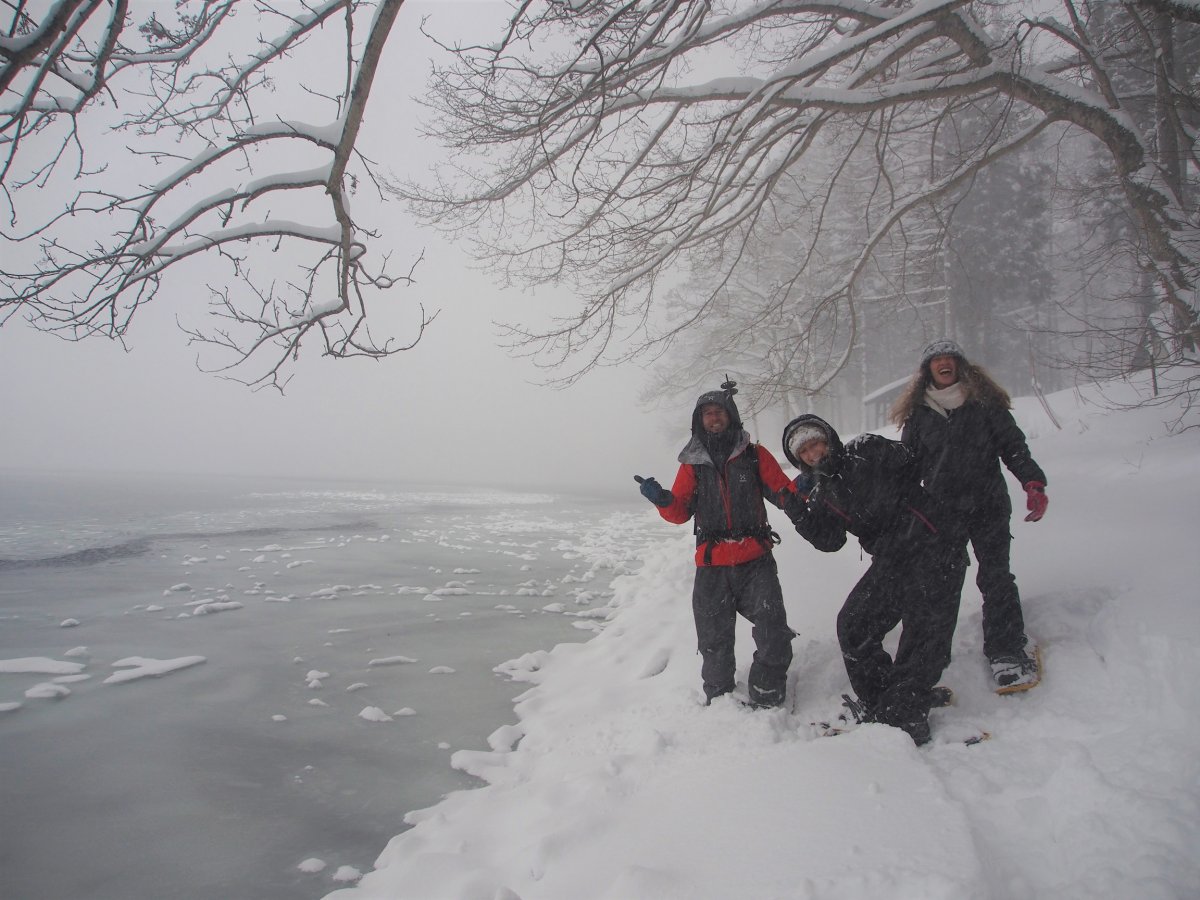 Snowshoe Tours are a great way to experience a world away from the crowds and lift-lines, and explore the silence of Hakuba's more removed areas.
The Hakuba area has endless trails on mountain ridges or through old forests and shrines, with truly some of the best alpine views in all of Japan.
Location: Wadano
---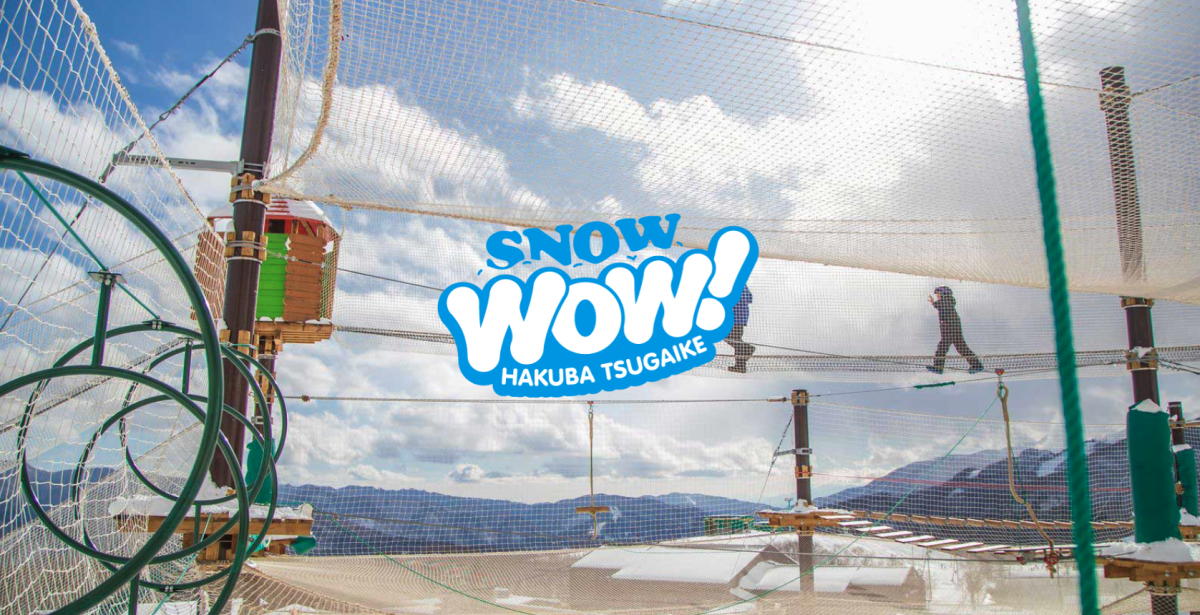 Born in France and constructed by the specialists at XTREM AVENTURES, Hakuba Tsugaike WOW! is the first of its kind winter adventure park to operate in Japan.
A full menu of 10 exciting activities is on offer during the snow season, providing an excellent addition or alternative to a day on the slopes for those of all ages.
Location: Tsugaike
---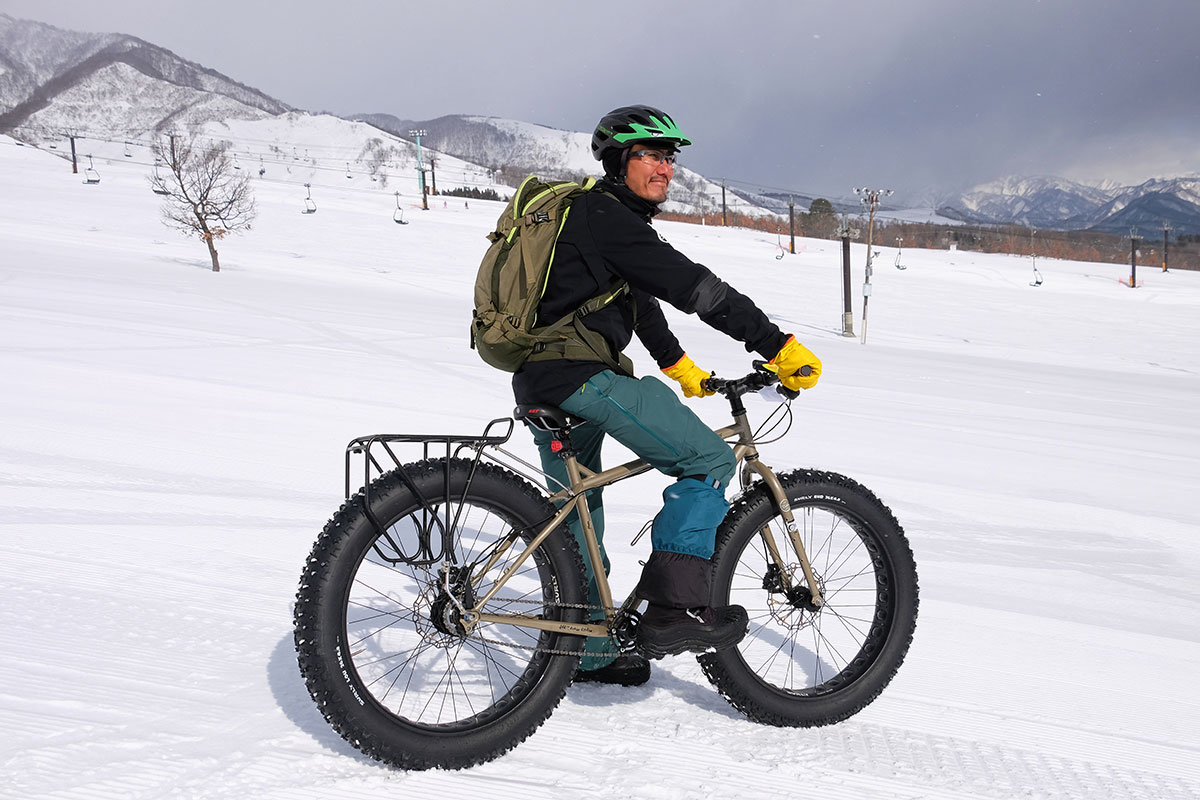 Fatbikes (off-road bicycles with oversized tires) have exploded in popularity in recent years, yet Tsugaike is one of only a few places in all of Japan where you are able to ride them on the ski slopes.
The Otari Fatbike Center offers half-day and full-day tours inclusive of bike and helmet rentals as well as basic insurance.
Location: Tsugaike
---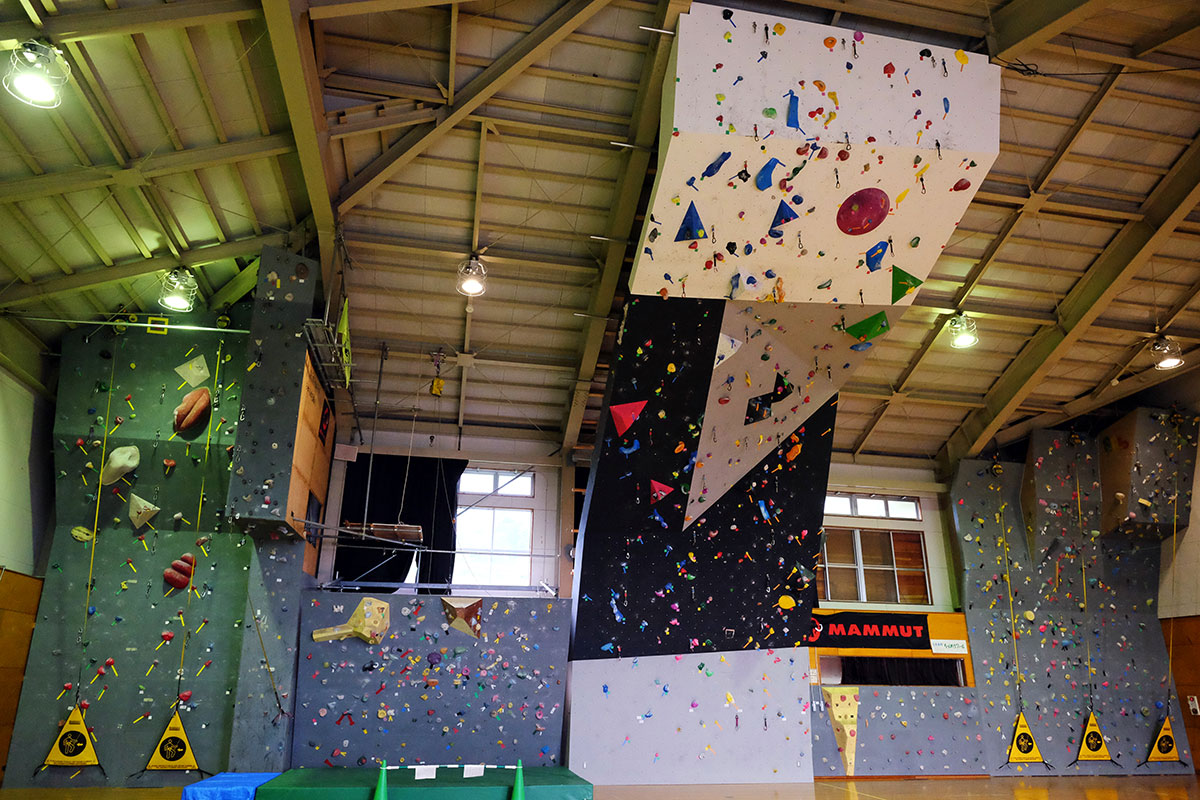 Hakuba Norikura's humble information center building, known as "Chanmero", is home to a surprising secret: inside its nondescript shell lies a huge, high-level sport-climbing wall.
The facilities were extensively renovated and expanded during the winter of 2018 and now include areas for both lead climbing and bouldering, featuring several expansive overhangs and an extended traverse wall.
Location: Norikura
---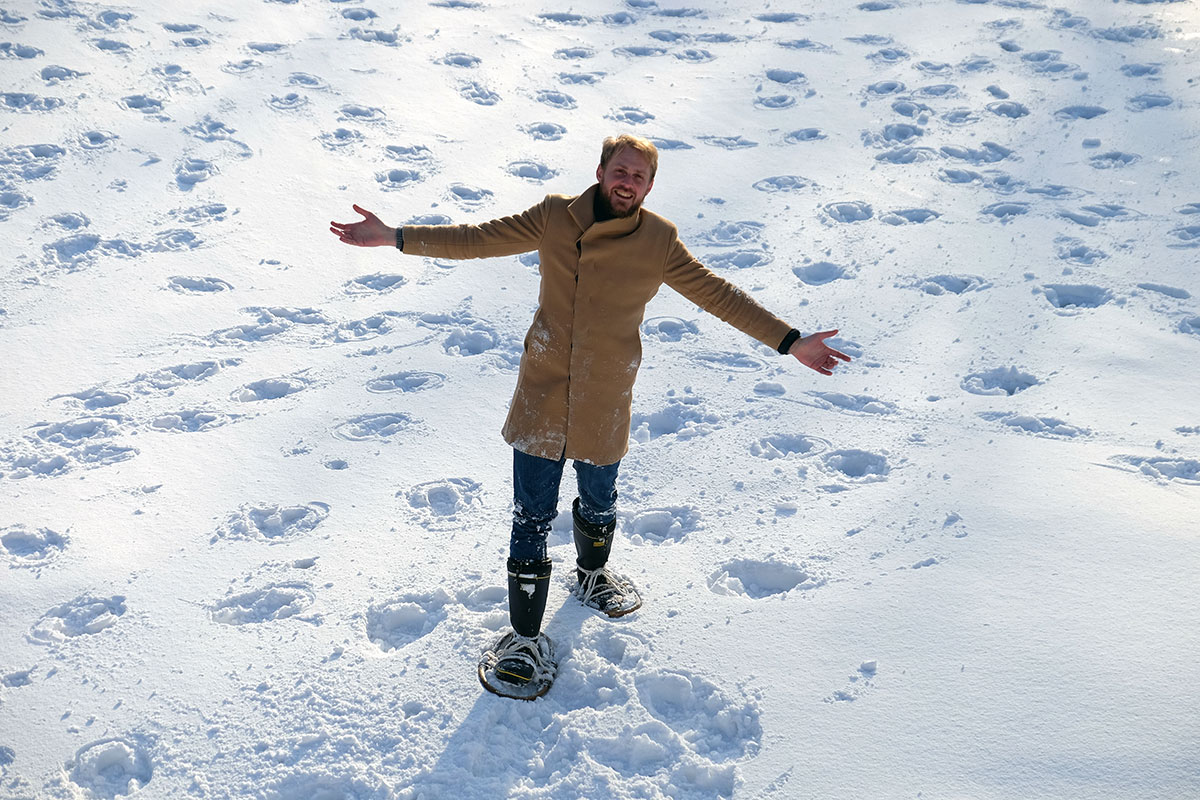 This welcome addition to the landscape adjacent to the Green Plaza Hotel is a game-changer for families with a menu of 5 different daytime activities and experiences.
Location: Cortina