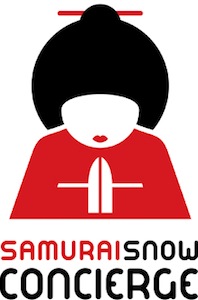 Niseko International Snowsports School (NISS) is the largest International Snowsports School in Japan and has convenient meeting points located at the base of the Family Lift in Hirafu and at the Hanazono resort.
Perfect First Timer terrain & 3x magic carpets
Great indoor facilities
Priority lift queuing
Lessons & Niseko Sports Equipment Hire combination convenience
NISS Group class programs are available every day in HANAZONO from 7th December 2019 – 29th March 2020.
Reservations are essential during peak season periods.
NISS Beginner's Package
Discounted First Timer Group Lessons and Equipment Hire (Jacket & Pants AND Skis, Boots and Poles OR Snowboard & Boots) combined in one easy booking
Save 25% compared to booking the two separately
Equipment Hire is with Niseko Sports Equipment Hire store
Arrive at Hanazono by 9am, collect lesson tickets and head to Niseko Sports to get fitted with rentals, ready for lesson at 10am
Beginner's Package is not available between 15th December 2019 & 4th January 2020 and 19th January & 1st February 2020.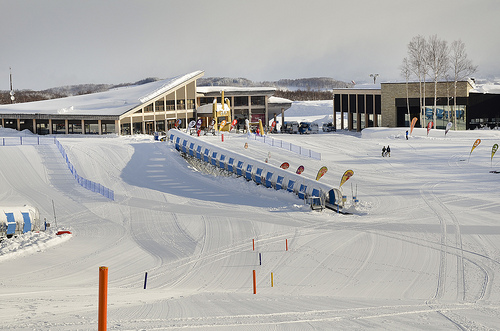 ---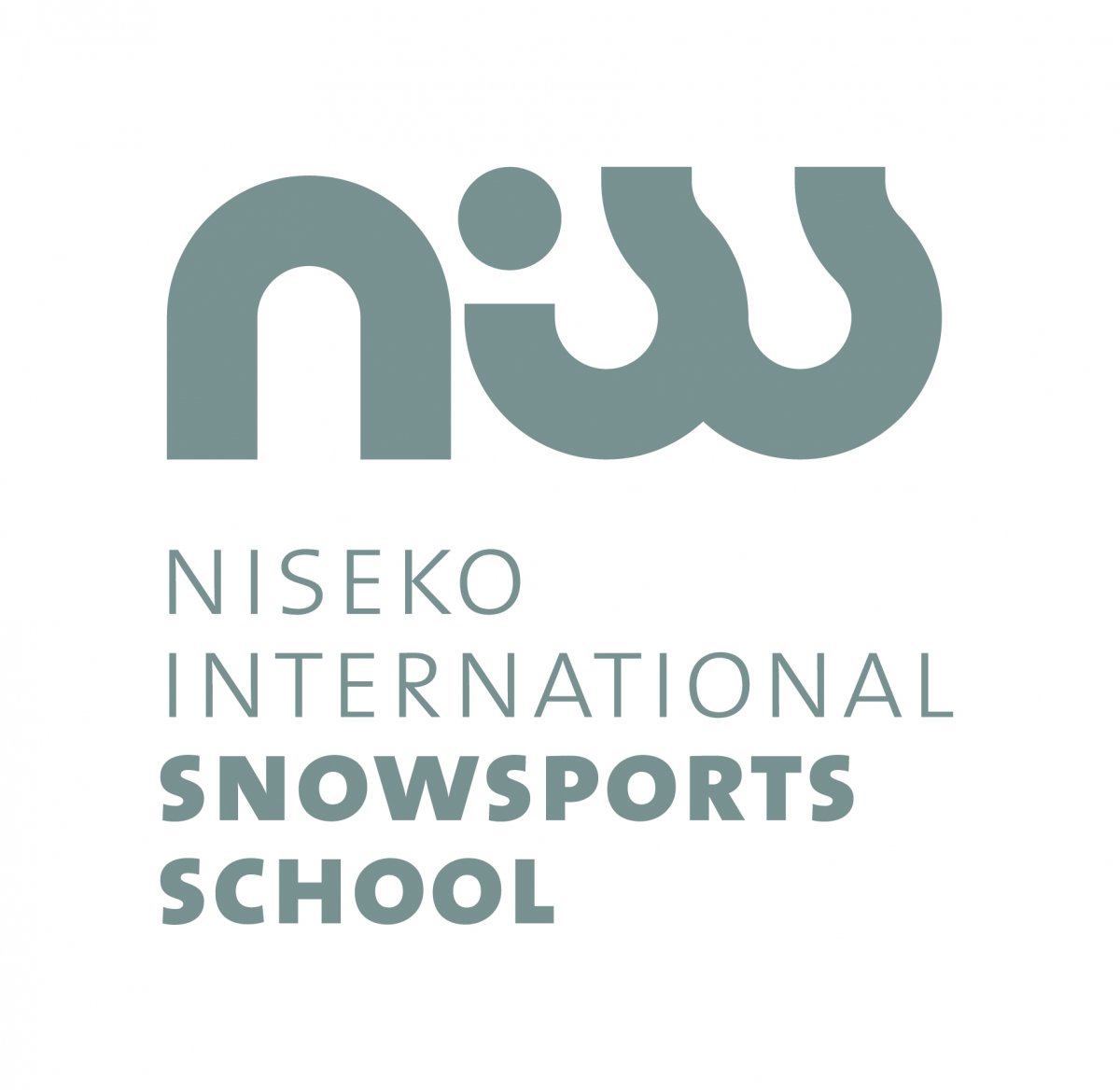 NISS Adult Group Lessons - Max 5 - (15 years +)
Great fun and provide a wonderful opportunity to meet new people!
Refine your skills to ensure you get the most out of your skiing or riding.
Class sizes are limited to be no more than 5 participants.
Morning or Full Day Lessons
Start with a morning lesson and upgrade for ¥2,000 if you decide to extend for the whole day
Multiple day lessons allow adults to switch between ski and snowboard instruction
NISS Parent's Program
With any children booked into the Tic Tac or Yuki programs, parents can now enjoy a relaxed group ski or snowboard lesson for a fraction of the normal price.
At 10am, after sign in for the kids program, meet your instructor for a hot drink and pastry before hitting the slopes at 10:30am with parents of similar skiing ability.
Only available for up to 2x parents per family.
This program is not available between 15th December 2019 & 4th January 2020 and 19th January & 1st February 2020.

---
NISS Kids Group Lessons
NISS is a creative Kids Snowsports School; we offer a progressive instruction program with various themes throughout the week. With improvements made to the Hanazono learning area, kids have access to a world class indoor and outdoor facility. The outdoor Hanazono facilities, positioned directly in front of Hanazono 308 have been carefully designed to make learning and progression fun for kids for days on end. All Tic-Tac Kids Club MAX 5 and Yuki Programs MAX 7 are inclusive of a great lunch (prepared by our own chef) at Hanazono 308.
Wide open, safe and dedicated learning areas
A total of three magic carpets – vital for your child's learning and comfort
Fun and exciting trails, beginner terrain park, stubbie race and snow-play areas
Dedicated kids eating areas within HANAZONO 308 building
Kamonohashi Ride - Snow Tread ride to the higher reachers of the beginner slopes opening up more learning terrain, forest trails and fun palces to learn without having to get on the lifts.
Please ensure you inform the age and any special needs of the child during the booking process.
NISS Yuki - Max 7 - (7 to 14 years)
The Yuki programs are action packed learning for kids, they will explore, ride and learn all that Niseko and HANAZONO have to offer. The full day with our instructor ensures there is time to have fun, whilst obtaining the essential skills of skiing and boarding in a safe learning environment under expert supervision.
Limited to a maximum of 7 participants
Available for skiers and snowboarders
Multiple day lessons allow children to switch between ski and snowboard instruction

NISS Tic Tac - Max 5 - (3 to 6 years)
Tic-Tac Kids Club is pure fun for little skiers, whether it's their first time or they can already ski.Your child will be taught under the safety of a qualified NISS instructor who ensures they receive the best guidance in learning whilst under our care.
Limited to a maximum of 5 participants
Available for skiers only
We recommend booking 3x days of Tic Tac Lessons before scheduling a day off for your child
NISS Kids Express
Available for guests who are staying in Niseko Hirafu and want NISS instructors to accompany their children to Hanazono and return.
Arrive at NISS Hirafu Office for registration between 8:30am and 9:15am.
NISS Staff will accompany your children on the short 15-minute drive to Hanazono.
After the lessons, NISS Staff will accompany your children back to the NISS Hirafu Office.
Pick up your children at 3:45pm at the NISS Hirafu Office
For families travelling together, we recommend using the free Hanazono shuttle bus to / from the closest stop to your accommodation.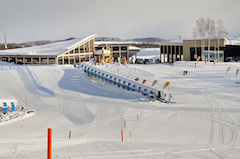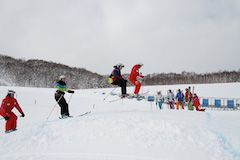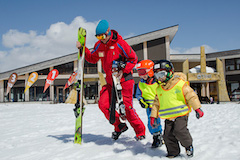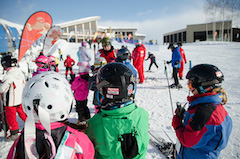 ---
NISS Group Lessons - 2020 / 21 Prices

Notes
Lessons do not include lift tickets.

Customers of intermediate levels and above are strongly recommended to choose a Niseko United lift ticket, as your class can explore the whole Niseko United skiing area during your lesson.

Lift tickets are not required for First Timers, as lessons take place on the magic carpet.

Multiple day lessons must be consecutive.

Extension rate valid only after completion of a 4 or 5 day package.
---
NISS Group Lessons Discount - 15% OFF
Book your Group Lessons with NISS in advance and enjoy a 15% discount off the ski resort price.
Applicable Dates 1: 1st to 12th December 2020
Applicable Dates 2: 3rd January to 6th February 2021
Applicable Dates 3: 21st February to 4th April 2021
Book by: 30th September 2020
---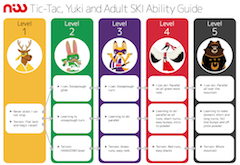 ---
---
Book NISS Group Lessons
You can book Group Lessons and Private Lessons through this Booking Form. Please check that you are selecting the right product.
If you have already booked accommodation with Samurai Snow, please fill out the Add To Order section as many times as required to add lessons to your booking for everyone in your group that wants them.
When you have finished adding lessons, please ensure that you scroll down within the booking form window and check the details of your order in the My Order section.