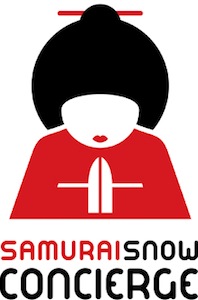 Lift Passes cover all Rusutsu Mountains – West Mountain, East Mountain and Isola Mountain for day and night skiing operation.
Pre-book your lift passes with us and they will be provided to you upon check in.
Lift Passes are electronic cards for fast, efficient, hands free access. Electronic gates have been placed at the entrance most major lifts with scanners (located on both sides) able to read passes stored inside jacket pockets.
Rusutsu Lift Passes can only be booked in advance with an accommodation booking at Rusutsu Resort Hotel, Westin Rusutsu, Rusutsu Log House or Rusutsu Log Cottage.
25 Hours Lift Pass
The 25 hours lift pass is an electronic stack or 25x 1-hour lift passes using the same electronic pass.
The hour is activated upon passing through the electronic gates at the ski lifts.
After 1 hour has elapsed, the next hour will be activated the next time the user passes through the next electronic gate.
The 25 hours pass is valid for any dates during the 2022-23 season.
Multi-Day Lift Passes
The Multi-Day Lift passes are activated when first used and are valid for consecutive day usage only.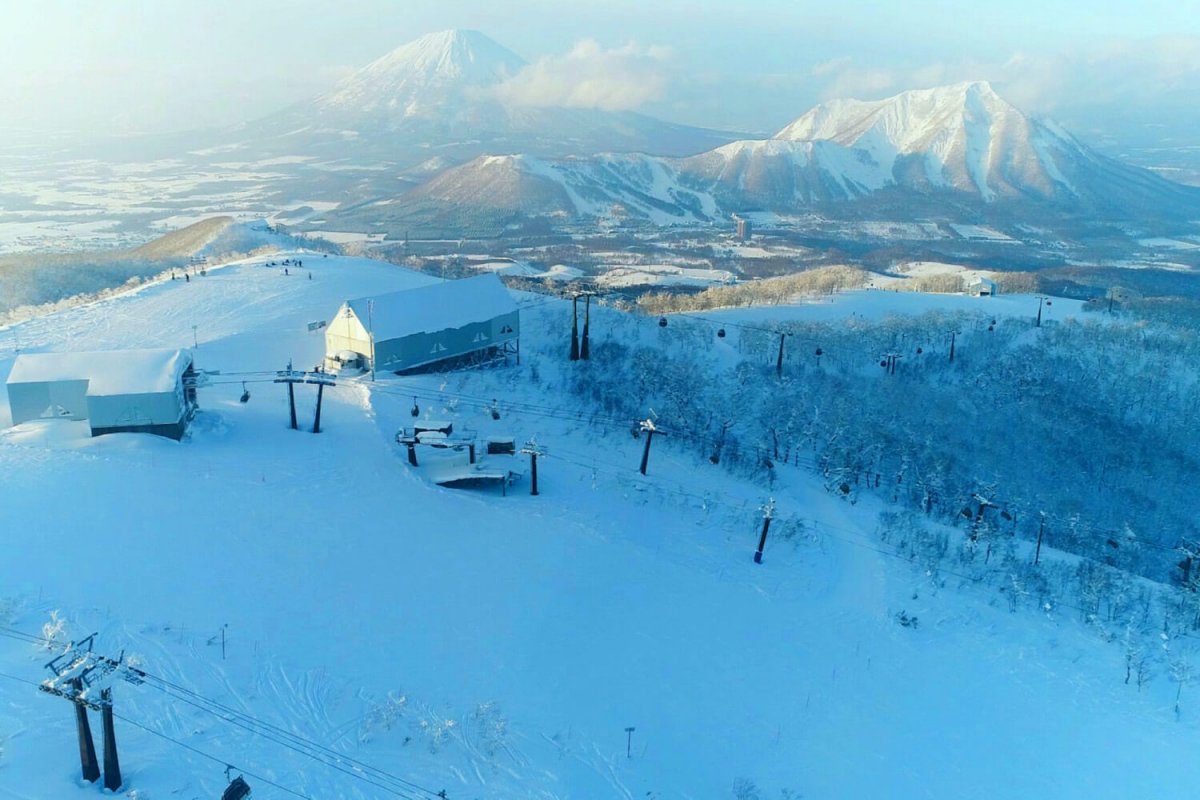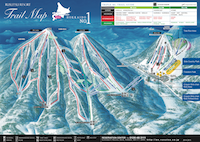 2022 / 23 Prices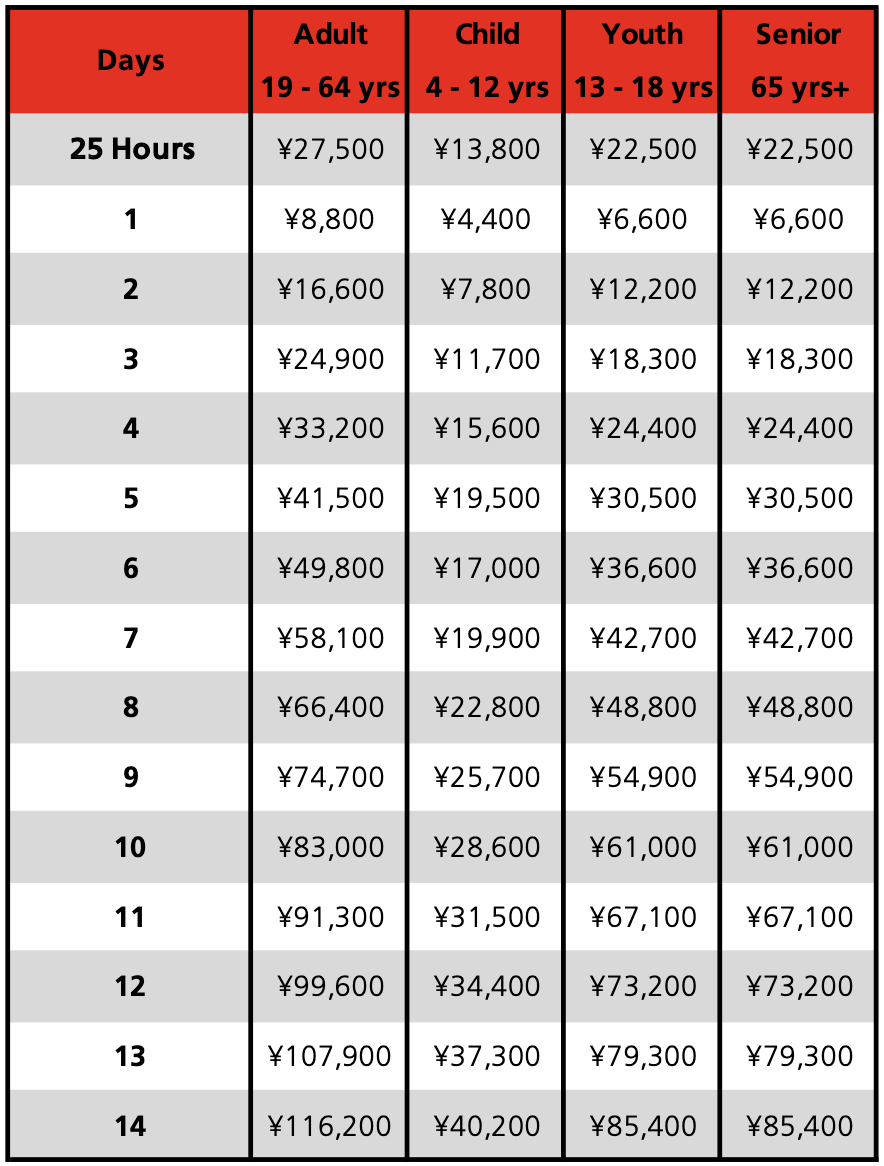 Senior and Youth lift passes can only be purchased at Rusutsu Resort
Lift Passes are valid until the end of night skiing at 20:00 daily
Lower prices are available for early season (up until 16th December 2022) and spring season (from 13th March onwards) and should be purchased at Rusutsu Resort
---
---

Booking Request Form
By filling out this form you confirm your agreement to the booking terms and conditions above.