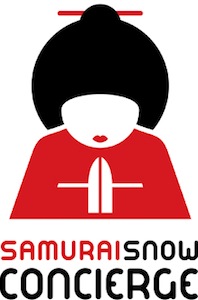 Pre-book your equipment rental for a better rental experience and guaranteed availability. Getting the paperwork done in advance will speed up the process and get you on the mountain faster!
Two convenient locations: slope-side (located next to the Champion Number 1 Quad Lift) and in central Myoko Akakura Onsen.
Knowledgeable English-speaking staff.
Pick up equipment in advance
Get fitted for your equipment after 4pm the day before your rental period begins free of charge.
Equipment changeover
Whatever range of equipment you choose, you can swap your skis in for a snowboard (or vice versa) one time during your rental period free of charge if you want to try something new.
---

---
Premium Equipment
An extensive range of skis, snowboards and boots best suited to the snow and terrain of Myoko. Our rental fleet consists of the newest winter technical gear from leading international and Japanese brands.

Unlimited equipment changeover
Free to swap in your equipment to try different models as many times as you want during your rental period.
---
Standard Range Equipment
Competitvely priced mid-range equipment.
We also carry a full range of children's (up to 14 years old) equipment including clothing, snow footwear and snowsports specific helmets.
---
---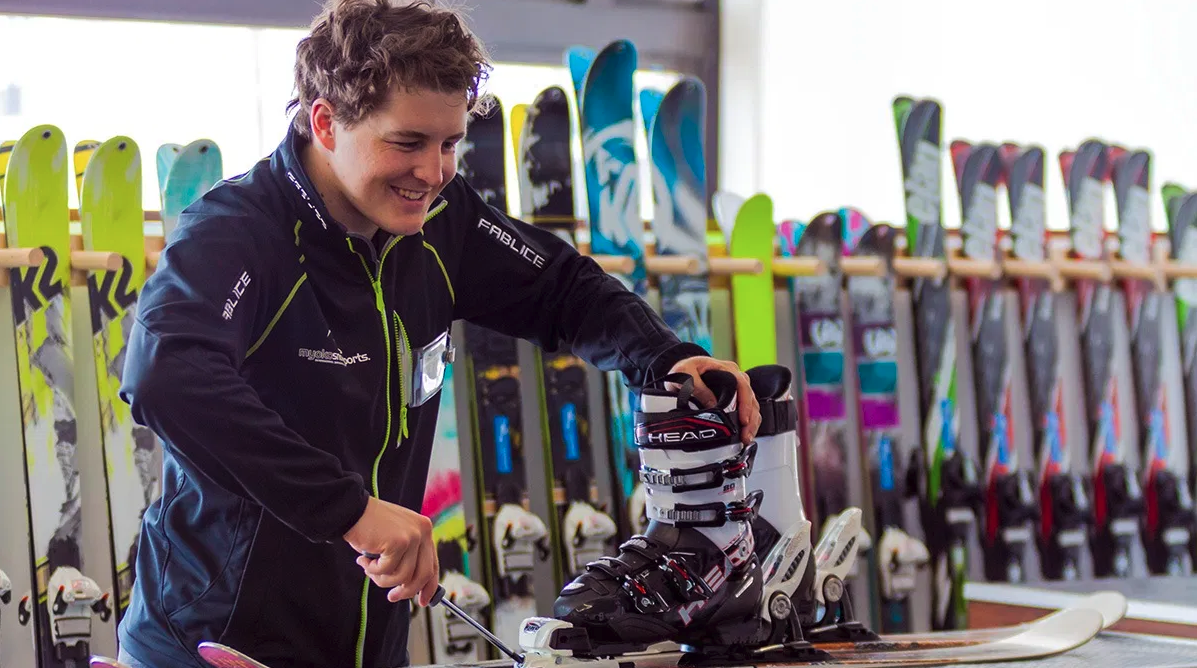 ---
2022 / 23 Prices
Pricing for the upcoming winter season will be confirmed in the Autumn.
In the meantime, please refer to the 2021 / 22 season pricing as an approximation.
2021 / 22 Prices - Adult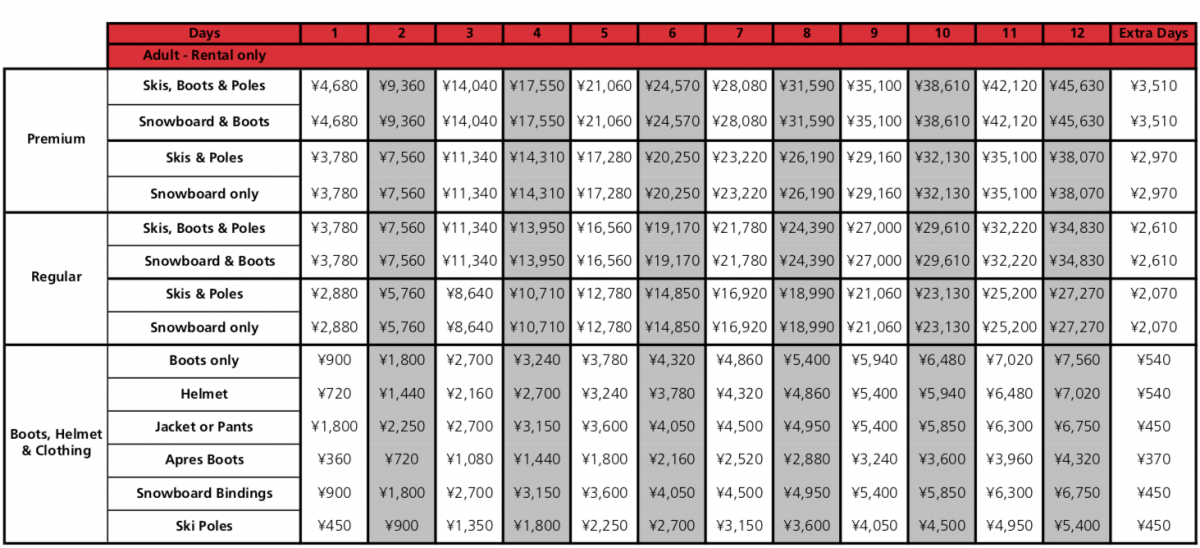 2021 / 22 Prices - Child



Notes
Open 7 days a week from 8:15am to 5pm.
Remember to bring a credit card with you when getting fitted for equipment. Myoko Snowsports require a credit card for a security deposit.
---
If you are ready to make a booking request please fill out the booking request form below.

Booking Request Form
By filling out this form you confirm your agreement to the booking terms and conditions above.