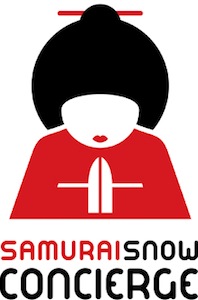 A convenient bus service direct between Tokyo Narita Airport or Tokyo Haneda Airport and Myoko.
On arrival, please make your way to the NSS counter in the arrival lobby of the airport. When you arrive in the ski resort, you will be dropped off at the nearest bus stop to your accommodation or at your accommodation for late night arrivals.
We are only able to book transfers for guests who have already booked accommodation with Samurai Snow.
---
2019 / 20 Prices

Passengers meet staff at their assigned location.
On days where weather or traffic conditions affect the flow of traffic, departures may be earlier than scheduled.
The bus will depart as soon as all passengers are accounted for.
The bus size varies depending on the number of passengers.
Passengers may be required to change vehicles at Nagano.
All passengers must pre-book their seats.
Consumption of alcohol or smoking on board Nagano Snow Shuttle is not permitted.
---
2019 / 20 - Tokyo Narita Airport <-> Myoko Timetable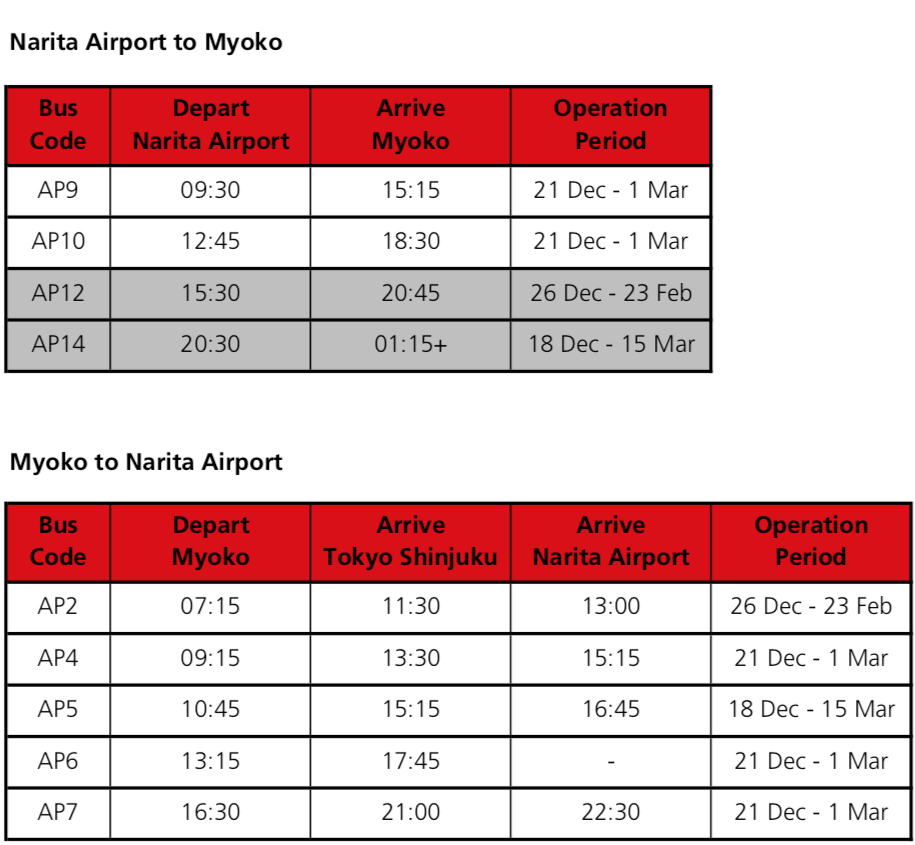 2019 / 20 - Tokyo Haneda Airport <-> Myoko Timetable
---
Pick up / Drop off Locations
There are meeting locations at Tokyo Narita Airport Terminal 2, Tokyo Haneda Airport and in Myoko. Please click on the links below for maps of the meeting locations:
---
---
If you are ready to make a booking request, please fill out the booking request form below:

Booking Request Form
By filling out this form you confirm your agreement to the booking terms and conditions above.