Myoko at a glance
Our Ratings
Terrain
Overview
A traditional Japanese ski town with uncrowded slopes, Myoko is powder and park heaven, combining modern facilities and true Japanese charm. Myoko is a best kept secret and a powder gem.
Mount Myoko, a dormant volcano, dominates the local landscape. It delivers a diverse range of ski resorts as well as limitless backcountry opportunities. The resort terrain is exceptional. Long runs with great pitch and fantastic gladed tree runs to allow you to really make the most of the near perfect deep powder conditions of 13+ metres of snow each winter.
With spectacular views of snow covered peaks, shimmering lakes and fantastic vistas, skiing in Myoko really is a privilege. Choose between tree skiing in Akakura, immaculate pistes in Suginohaira, world class terrain park facilities at Ikenotaira and boundless off piste at Seki Onsen.
Akakura Onsen Village boasts most of the local accommodation options for visitors along with a smattering of inviting local bars and tempting restaurants with a reasonable level of services and shops.
Mount Myoko is also the source of thermal volcanic waters for the rich variety of superb onsen hot springs in the area. A soak in an onsen is perfect for re-charging the muscles after a hard day on the slopes and a magical experience with the snow coming down around you.
The winter season in Myoko is relatively short and runs from Mid December until the end of March. The silver lining is that the 13m of annual snowfall is spread over a shorter period, which means more snow for you on your holiday!
Highlights
A fantastic 13m of dry, light powder per season; one of the highest on the main island of Honshu
Very quiet slopes as Myoko is still a well kept secret
Great variety of terrain across 4 local resorts
More sunny days compared to a lot of other Japanese resorts and comfortable temperature range of -3 to -8 degrees C
Rich history, culture & tradition
Authentic Japanese dining in cosy local restaurants
Fun and accessible day trips to the Snow Monkey onsen park and Zenko ji temple in Nagano city
---
---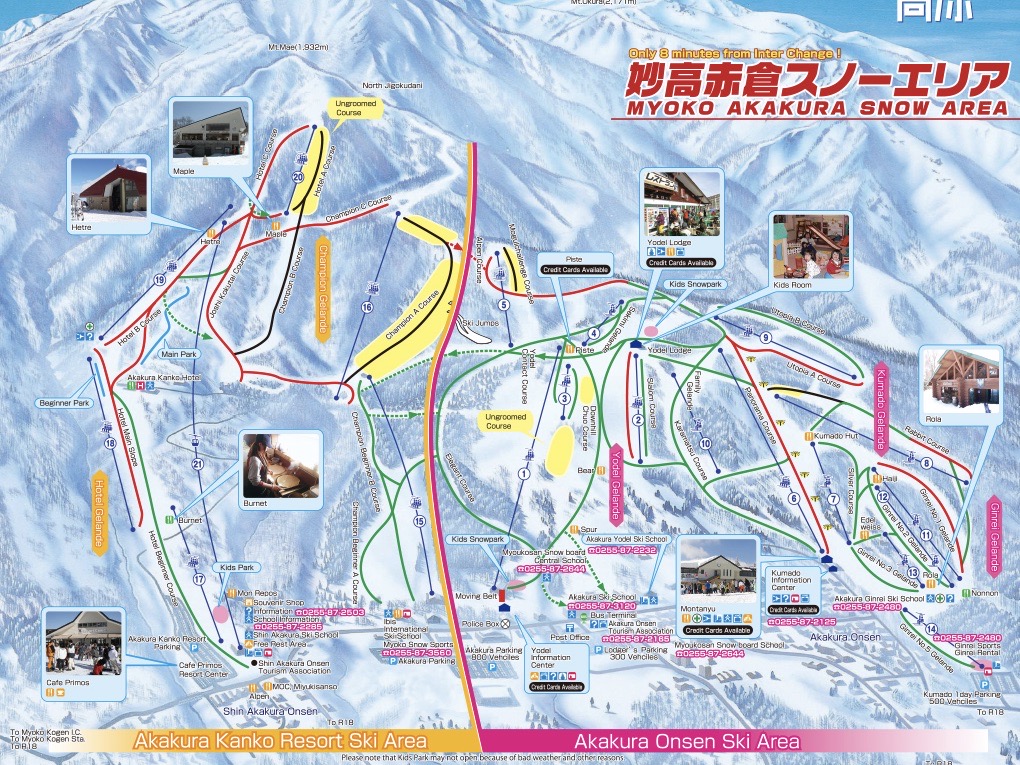 Our maps are a great place to start in planning your trip.



---

Myoko Kogen is made up of several resorts each with their own base area: Akakura Kanko, Akakura Onsen, Ikenotaira and Suginohara.
Akakura Onsen base area has the most facilities, restaurants, bars and accomodation options.
It is here that all of our accommodation options can be found.
---

Why waste valuable holiday time queing for lift passes or looking up the bus schedule when you get here?
We can sort everything out for you in advance.
All of our pre-booking prices are the better or same as buying in resort.
---

Myoko offers a great range of locally owned restaurants
---

Therapeutic sessions in a steaming onsen, among the boulders with snow falling all around you is not to be missed on a trip to Myoko.
---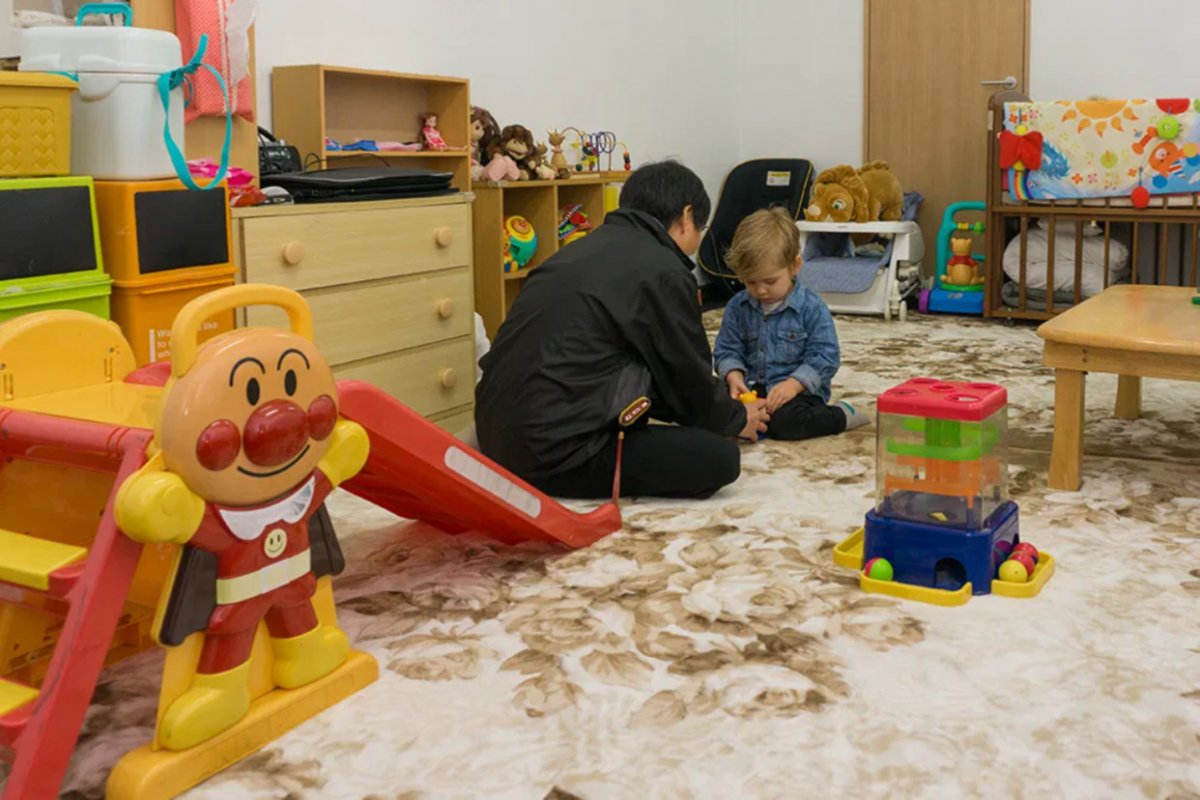 For those looking to enjoy a snow holiday with the entire family, a caring and experienced child care service is available with Myoko Snowsports.
Their child care staff have experience looking after children of many nationalities and languages and can offer your child a day full of fun in a safe and warm environment.
Conveniently located at the Myoko Snowsports Champion Shop at the bottom of the Champion #1 chairlift (where lessons meet).
---

Experience the beauty of the region's hidden backcountry and famous bottomless powder.
You will get to experience untouched deep powder that nobody else has access to.
Experienced guides will help you enjoy the best of the backcountry safely.
---

The Myoko area offers plenty of great activities off the mountain - Snow Mobile Tours, Snow Shoe Tours & Snow Rafting.